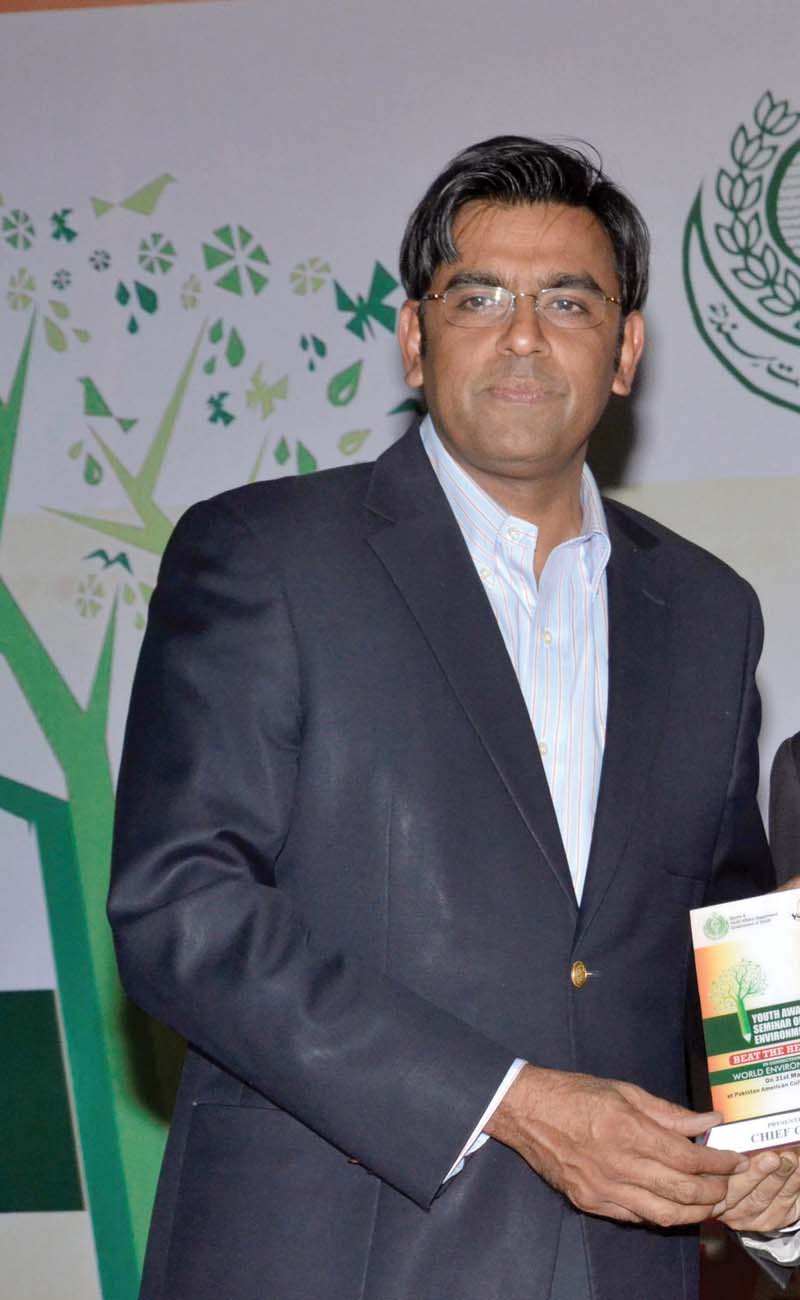 ---
KARACHI: The Supreme Court (SC) ordered on Saturday the provincial government to remove the public health engineering department's secretary over his poor performance and appoint Asif Hyder Shah, the brother-in-law of Chief Minister Murad Ali Shah, in his place.

Chief Justice of Pakistan Mian Saqib Nisar issued this direction while heading a three-judge larger bench at the SC's Karachi Registry. Also comprising justices Faisal Arab and Sajjad Ali Shah, the bench was hearing a petition regarding non-supply of clean drinking water and poor sanitation conditions in the province.

At the outset, petitioner Shahab Usto informed the court that remarkable progress had been made in the matter by the judicial commission since Justice (retd) Amir Hani Muslim was appointed its new head to implement the orders passed by the commission and the court.

However, the CJP remarked that there was still garbage seen in the city. He noted that annual generation of garbage had jumped from 4,000 tons to 7,000 tons per day. This was confirmed by Chief Secretary Muhammad Rizwan Memon, who said the volume of solid waste generated in the city was increasing every day.

SC puts officials on their toes to complete water and sanitation projects

The top judge reiterated that the situation will be improved. "This would be a gift from you [the SC] to the residents of Karachi," the top provincial bureaucrat replied.

The CJP remarked that the SC will not unnecessarily intervene in the matters of the provincial government, as he asked the Sindh government to improve the conditions itself. He observed that the judicial commission was moving in the right direction. However, the CJP noted that the performance of the provincial public health engineering department was not satisfactory.

He inquired from the chief secretary about Asif, an officer of the Sindh government. Memon replied that Asif was the CM's brother-in-law and a competent officer. Therefore, the CJP asked the chief secretary to remove the incumbent public health engineering secretary and appoint Asif in his place. "We are giving you your own man," he told Memon.

On request of the petitioner, the bench adjourned further hearing on the matter for two weeks.

Water and sanitation: 28 treatment plants in nine districts approved

During his rare appearance before the court last year after being summoned to answer queries regarding progress in the provision of clean drinking water and improving deteriorating sanitation conditions in Sindh, Murad had complained that the court had restrained his government from transferring the secretaries of some departments, due to which he could not perform the tasks as desired by the court.

Later, the court had modified its restraining order, allowing the government to appoint officers of its choice to complete the projects aimed at providing potable drinking water and improving sanitation conditions in the province.
COMMENTS
Comments are moderated and generally will be posted if they are on-topic and not abusive.
For more information, please see our Comments FAQ