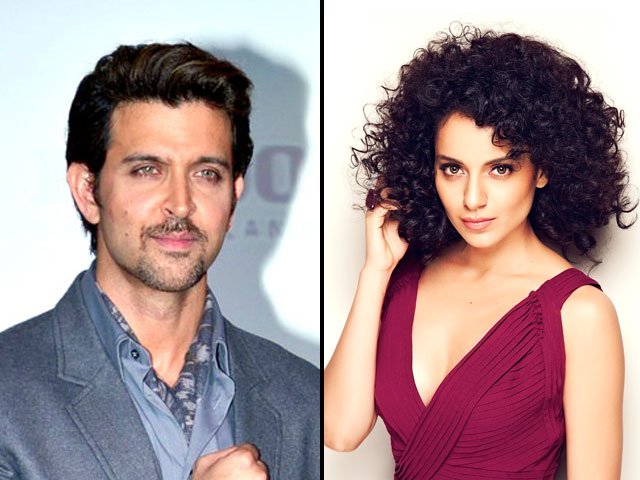 ---
Hrithik Roshan and Kangana Ranaut go a long way back from endless love to legal battles, and by the looks of it, the drama isn't coming to a close anytime soon.

The latest development in this entire high-profile Bollywood ruckus is raising quite a few eyebrows.




The scandalous news floating around at the moment is about Hrithik's ex-manager, Anjali Atha. Not too exciting on the surface. It is, however, very much so when one finds out who hired the now available manager. Kangana Ranaut has engaged her ex-boyfriend's ex-manager to manage her work. Amongst hundreds of excelling managers in the Indian film industry, Kangana chose Anjali. Is it really just a coincidence?

The Zindagi Na Milay Gi Dobara actor had a falling out with Exceed, the company that Anjali was a part of and the company that had managed his work for 12 years. Hrithik felt he was being duped by misleading figures. According to him Exceed was charging the clients more than what was told. On top of all this Hrithik was paying a commission to the company for their services. We may never know if these accusations were true or not but they did indeed become the reason for the split, reported Spotboye.




Anjali confirmed the hiring, "Yes, I will now be working for Kangana." She also showed excitement to be active again after seven months of unemployment, "I am extremely happy that Kangana showed full faith in me and has hired me. Mind you, it was not easy to sit at home for such a long time."

However, things aren't as transparent as they might seem. Anjali had reportedly still been working with Hritik after the Hrithik-Exceed Fiasco. Rakesh Roshan on the other hand, seemed skeptical on Anjali's oblivion to what Exceed was supposedly doing.
It isn't farfetched to assume Anjali knows every tiny detail about Hrithik that has safely been kept from the public eye, she did after all work with him closely for years and it is only human that a thing or two might just slip out once she sits opposite to her now ex-client's extremely controversial ex-girlfriend. Hrithik's professional commitments, his personal life, daily routines; all are potentially like an open book for Kangana to leaf through.




A text by Kangana's publicist read: "Kangana knew Anjali from before and liked her work. When Anjali approached her for a job, she was hired by Bling (the agency that manages Kangana) as the manager in place of the other girl who is taking a break because of her impending marriage. It is an absolutely professional relationship. Hrithik is also working with Vikas Bahl who got established as a director with Queen. So there are no complications at professional level."

Anjali who is a thorough professional herself with an admirable track record, said, "I made it clear with Kangana that I will never discuss Hrithik."

All well and good, but how does the Kaho Na Pyaar Hai star feel about the entire state of affairs?

The most pressing question still remains that if this will mark the end to the feud between Hrithik and Kangana or will it simply serve as a renewal of a never ending vendetta?

Have something to add to the story? Share it in the comments below.
COMMENTS (1)
Comments are moderated and generally will be posted if they are on-topic and not abusive.
For more information, please see our Comments FAQ