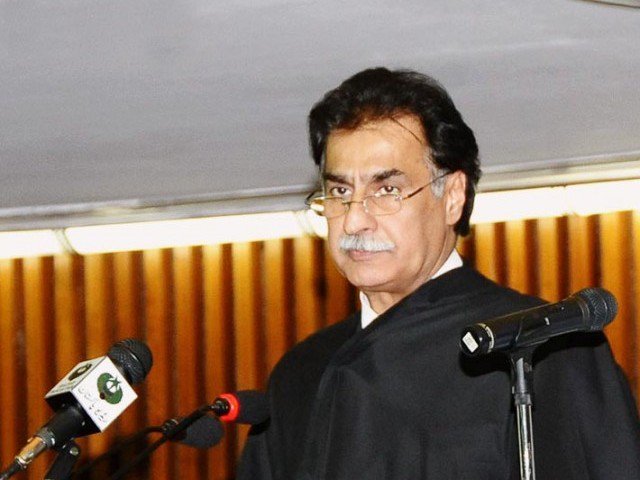 ---
ISLAMABAD: A seven-member parliamentary delegation headed by the Speaker of National Assembly Sardar Ayaz Sadiq will embark on a three-day bilateral visit to Belarus on February 19. The landlocked country borders Russia on the north-east.

During his stay in Belarus, Ayaz will be meeting with his counterpart, the political leadership of Belarus and the business community. The two parties will be discussing matter of bilateral interest.

Ayaz will also be highlighting future possibilities and measures that can be taken to enhance and strengthen ties between Pakistan and Belarus.

China and Russia developing 'destructive' weapons for space conflict, warns US

The media wing of the National Assembly Secretariat informed that the delegation will be prioritising the bilateral exchanges.

The communique revealed that, through the interaction of parliamentarians of both sides, the goal is to harness trade, education, culture and investment linkages and to garner city to city correspondence between Minsk and Islamabad.

The parliamentary delegation accompanying Sardar Ayaz Sadiq comprises of Members of National Assembly, Zeb Jaffar, Engineer Hamidul Haq Khalil, Ghous Bux Khan Mahar, Bilal Rehman, Nasir Khan and Ijaz Hussain Jakhrani.

Earlier, Pakistan House held a conference on "China, Pakistan & Russia: Regional Stability and Dividends for Peace" for finding out common grounds for promoting integration between China, Pakistan and Russia.

UK blames Russia for cyber attack, says won't tolerate disruption

The speakers stressed that China, Pakistan, and Russia (CPR) relationship will be more influential, as their abilities complement each other.

Russia is an alternative source for Western military technology and energy supplier, China is economically more powerful than the other two, with considerable foreign exchange reserves looking to invest in different sectors.

Moreover, Russian support to Pakistan is significant because it implies that Russia will no longer give preferential treatment to its historical friend India.  


COMMENTS
Comments are moderated and generally will be posted if they are on-topic and not abusive.
For more information, please see our Comments FAQ