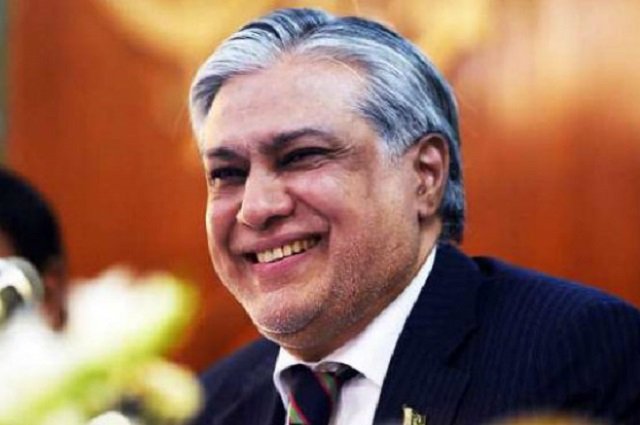 ---
LAHORE: In what must have come as a relief for the Pakistan Muslim League-Nawaz (PML-N), an appellate election tribunal of the Lahore High Court (LHC) on Saturday granted permission to former finance minister Ishaq Dar to contest Senate election, setting aside an order of the returning officer (RO) who had rejected his nomination papers.

Through his counsel, Dar had contended that the RO rejected his nomination papers without thoroughly checking the facts. He had implored that the RO was bound to do a proper scrutiny of the papers required under the Representation of Peoples Act, 1976 but he failed to do so.

The former finance minister had claimed that legal formalities were also not followed by the RO while a decision to reject his nomination papers was taken. He asked the court to set aside the RO's decision and allow him to contest the Senate election.

PTI to challenge Ishaq Dar's nomination papers

Dar, currently in London for a medical treatment, was declared absconder by an accountability court in a corruption case in December last year.

On February 12, a returning officer had rejected his nomination papers after a petition was moved by Opposition Leader in the Punjab Assembly Mian Mahmoodur Rasheed. The RO rejected his papers on the basis of discrepancy found in his signatures.

Earlier, in his petition before the RO, Rasheed of the Pakistan Tehreek-e-Insaf had submitted that Dar had been facing corruption charges and had also been declared an absconder by an accountability court.

The petitioner had also questioned the signature of Dar in his nomination papers, and requested the RO to reject his nomination papers.

Ishaq Dar's Senate nomination papers rejected: ECP

Previously, the Election Commission of Pakistan had rejected Dar's nomination papers for being a court absconder in a corruption and money-laundering reference pending against him in an accountability court.

Dar had also submitted his papers for two different Senate election categories with a single bank account. The unattested copies of his CNIC attached with his papers were also a reason for the rejection of his papers.

However, now after the LHC ruling, the former finance minister can contest the Senate election to be held on March 3.