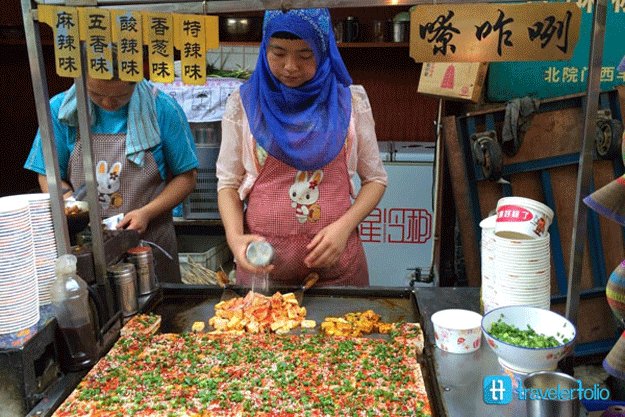 ---
GUANGHE: For some in China's ethnic Hui Muslim minority, a recent ban on young people engaging in religious education in mosques is an unwelcome interference in how they lead their lives.


Their big fear is the Chinese government may be bringing in measures in the northwestern province of Gansu that are similar to some of those used in the crackdown on Uighur Muslims in the giant Xinjiang region further to the west.




Well-integrated into society and accustomed to decades of smooth relations with the government, many Hui have watched with detachment as authorities have subjected Xinjiang to near-martial law, with armed police checkpoints, reeducation centers, and mass DNA collection.




But in January, education officials from the local government in Guanghe county, which is a heavily-Muslim area, banned children from attending religious education during the Lunar New Year break. That lasts for several weeks around the week-long public holiday period that started on Thursday.




It is unclear if the ban, similar to those used by the authorities in the Uighur communities, will continue after the holiday, but it appears to conform to new national regulations that took effect on February 1 aiming to increase oversight over religion.




China official says Xinjiang's Muslims are 'happiest in world'




Residents in the city of Linxia, the capital of Gansu's so-called "autonomous" prefecture for the Hui people, about 50 kilometers to the west of Guanghe, told Reuters that similar restrictions were in place there.




"We feel it is ridiculous and were astonished," said Li Haiyang, a Hui imam from the eastern province of Henan who in a widely circulated online article denounced the policy as violating China's constitution.




Such bans had been conveyed verbally in recent years, Li told Reuters, but implementation was uneven and often ignored. The more forceful rollout this year shows authorities are serious about enforcement, he said.




The Linxia prefecture government, which oversees Linxia city and Guanghe, did not provide details of the policy, but said China's constitution required separation of religion and education.




"Religious affairs management ... adheres to the direction of the Sinofication of religion, and firmly resists and guards against the spread and infiltration of extremist religious ideology," the Linxia government's publicity department said in a fax in response to questions from Reuters. "Maintaining legal management is the greatest concept in the protection of religion," it said in a statement that stressed stability.




Repeated phone calls to the Guanghe education bureau's propaganda department went unanswered.




China's State Administration for Religious Affairs did not respond to a request for comment, but the State Council Information Office said China amply guarantees citizens' right to religious freedom under law, including children.




"While safeguarding all ethnic group's religious freedom and other lawful interests according to law, China will also resolutely prevent and severely crackdown on the use of religion to carry out illegal activities," it said.




"We aren't extremists"




The pressure on the Hui from the authorities is far from as intense as the Uighurs face in Xinjiang, where a massive security clampdown followed deadly bouts of ethnic violence the government blamed on extremists.




But state media has also reported on the removal of loudspeakers used to broadcast calls to prayer from mosques in Hui regions, ostensibly to prevent noise pollution.




In April, the government-run Islamic Association of China said new mosques should reject the "Arabisation" of architecture, with its "excessive size and extravagance", in favor of traditional Chinese designs.




In Guanghe and Linxia, antipathy towards the education rules was widespread.




"You can't oppose it. You can only obey," 46-year-old Ma Shaqing, who describes himself as a "patriotic Muslim", said in his antique shop near the towering Halal China Mosque in Guanghe.




Another man leaving afternoon prayers at Linxia's New China Mosque said local officials were misapplying Chinese President Xi Jinping's policies.




"Families are afraid to teach their children to have faith for fear it will bring them trouble," he said. "How can cultural traditions be passed down like this?"




China bans children in Muslim county from religious events over break




China's image with the wider Muslim community around the world is important to Beijing as it pushes President Xi's "Belt and Road" initiative to invest billions of dollars building infrastructure linking Asia, Europe and Africa. China has sought to make the more secular Hui, among China's roughly 20 million Muslims, a face of the project, highlighting it at a China-Arab states expo in the heavily-Hui Ningxia region in September.




A man his late 20s, surnamed Zhou, who had been studying for more than 10 years to be an imam in Linxia, said a "very tense political situation" had taken hold in Linxia, and he only agreed to speak to Reuters far away from the gates of his mosque.




Zhou said government concerns of extremism spreading among Hui were misplaced.




"The possibility of this happening is almost none, because none of us believe this way. We aren't extremists," he said.