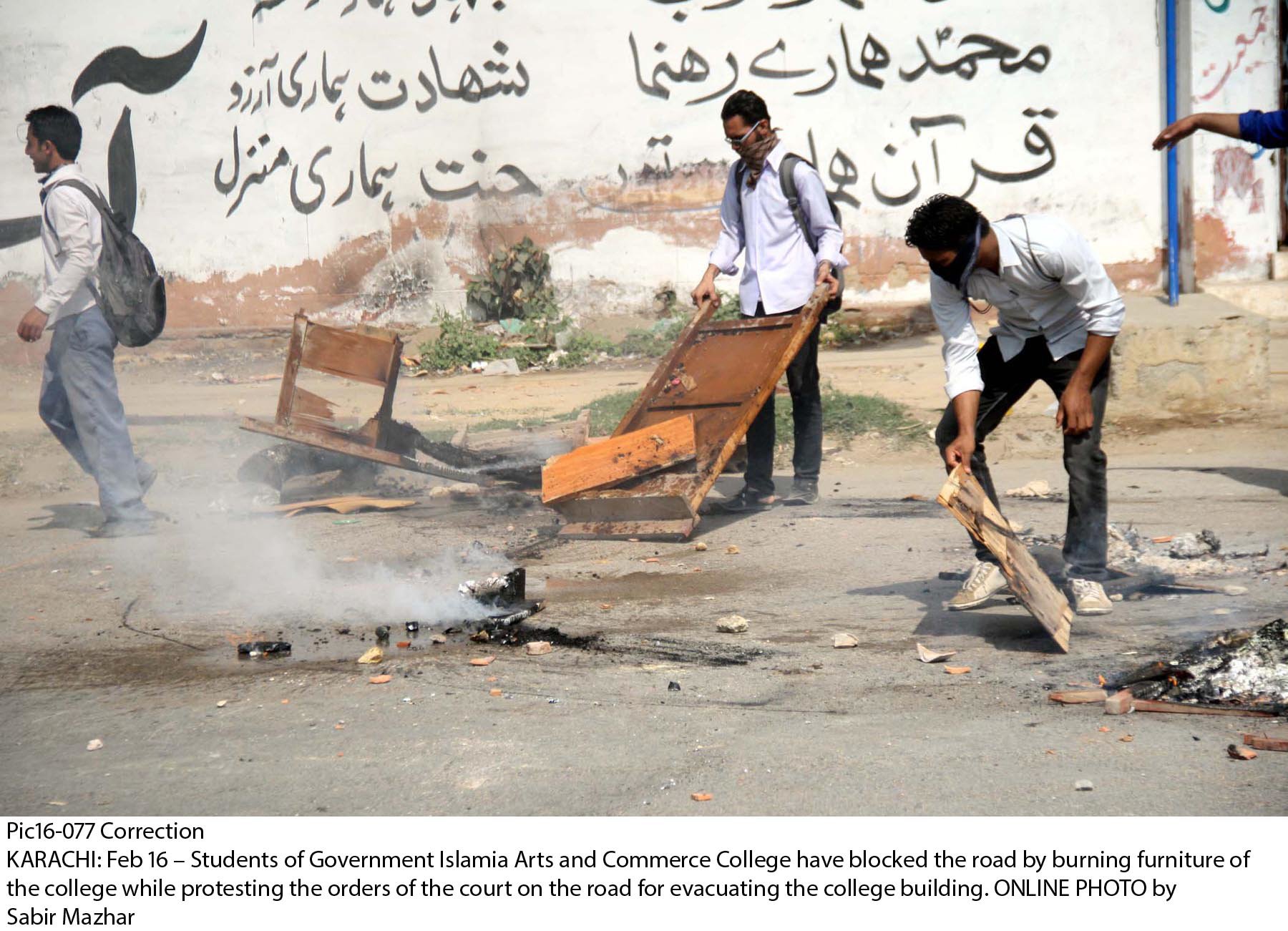 ---
The ramifications of a decision made by the East district and sessions judge in December were felt on Friday when students of Islamia Government College grew violent.

The students were reacting to the presence of a bailiff and police acting on court orders to seal the college located on MA Jinnah Road. The students carried sticks, hurled stones, set tyres on fire and made a human chain to block the authorities from reaching the college.

The situation resulted in the bailiff and police leaving without sealing the college.

The court had ordered Islamia College to be vacated and handed over to the Islamic Education Trust. The students blocked MA Jinnah Road for traffic and chanted slogans against the Sindh government, brandishing sticks and hurling stones at the police.

Court hands over Islamia College to trust

"We will not let them seal the college. We will sacrifice our lives and resort to protests but will not hand over the college to any trust. The closure of the college will doom the future of scores of students," decried the protesters. The Sindh government talks about improving education standards in the assembly but when it comes to practical measures it fails to take any steps, claimed the students. They said the college holds historic importance. Renowned names of the country have studied here, measures should be taken to improve the college and education standard, they said.

Due to the protest, the bailiff and police went back without putting up any notice and said that a report will be submitted to the officers concerned regarding the incident, leaving the students even more agitated.
COMMENTS
Comments are moderated and generally will be posted if they are on-topic and not abusive.
For more information, please see our Comments FAQ