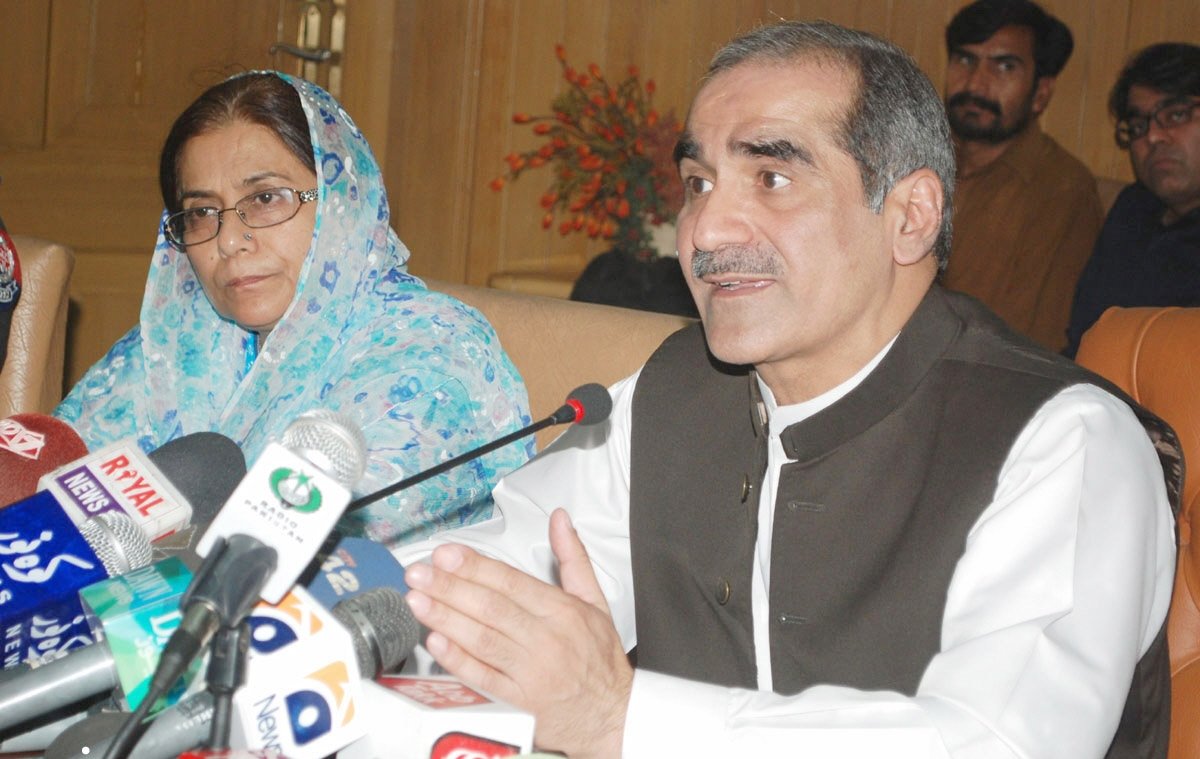 ---
Minister for Railways Khawaja Saad Rafique on Friday said dishonest people disguised as pious are found everywhere, but the politicians have had always been the target, reported Express News.

While speaking to the media in Lahore, the railway minister said while allegations were leveled against the premiers who were ousted after abuses, he questioned why Article 6 was not implemented against martial law enforcers and those who make decisions on "visionary basis."

Institutions should not trespass their authorities, says Federal Minster for Railway Saad Rafique

"Why were the people who threatened democracy not punished," Rafique further questioned.

The federal minister said that the Sadiq and Ameen fatwa givers should themselves be Sadiq and Ameen practicing Muslims.

"Any unethical remarks without any evidence are unacceptable," he said adding that "democracy in Pakistan is beholden by the factions of the political groups."

Earlier this month, Rafique had said that institutions should not intervene with external authorities. In a statement issued on Saturday the minister said that injustice towards his party continues. He said, "We do not criticise the judiciary or the army, but it is essential that the counterparts uphold the authority of the parliament".  He lamented that, politicians always receive harsh reprisals for their errors.
COMMENTS
Comments are moderated and generally will be posted if they are on-topic and not abusive.
For more information, please see our Comments FAQ