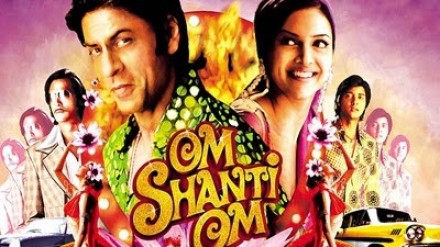 ---
KARACHI: In the 2007 film Om Shanti Om, which was a spoof about Bollywood, Shah Rukh Khan plays a 'junior artist', an extra, who perpetually tries to break his way into mainstream Bollywood by adding on to his meagre lines whenever he gets on a film set.

He only gets a chance when he is reborn. For decades, extras in Pakistani television serials and films have also held on to the dream that they will, one day, be the central figure on a shiny billboard. There are few and far in between examples of extras who make it to the top and become leading actors. For them hard work never pays off, even though they have an important role to play in a film's success. Neelo was one such actor who started off as an extra in a film called Bhawani Junction which released in 1955.

Within a year she rose to fame, doing multiples films a year and became a sought-after star. Several extras who have joined Lollywood have hailed from Saidpur, and they tend to move together as a group. They tend to sit by Lahore's Shahnoor Studios in the hope that if they can attract the attention of a producer or a director they will manage to snag a small role. At the end of the day, they are daily wage earners, earning about Rs300 per day. Others go back home empty handed. Afshar Rahi is a film extra who has also performed in stage plays. He told The Express Tribune, "There are no opportunities. We are offered small roles, and those who make it to the top get promoted through favours.

One must remember it (film) is not a permanent kind of a job." Another actor, Sultan (not his real name) says, "We are exploited by the big fish in the industry several times." The big fish he refers to as, "leading male and female actors." Another actor who is known as Shoaib Akhtar junior, due to his looks, says, "For an extra actor to outshine, you just need to click once and the door is open to you." It has been years and he hasn't been able to make a mark. But Akhtar still has high hopes and plans to make a mark in the next five years. Rubina, who supplies these extras to the film industry from Karachi told The Express Tribune, "Only those who are serious about their business of acting are the players who end up as a main lead of a film. Others who lag behind are those who fail to perform well".

Farah Deeba, who has played supporting roles in four Pakistani films asserts strongly, "I pity the extra actors in our industry, be it in the medium of films or television. People are heartless towards them, and don't treat them nicely." Deeba said that extras are hardly paid Rs1,000 daily and they sit for hours in the heat to make a name for themselves.

Published in the Express Tribune, May 27th, 2010.
COMMENTS
Comments are moderated and generally will be posted if they are on-topic and not abusive.
For more information, please see our Comments FAQ