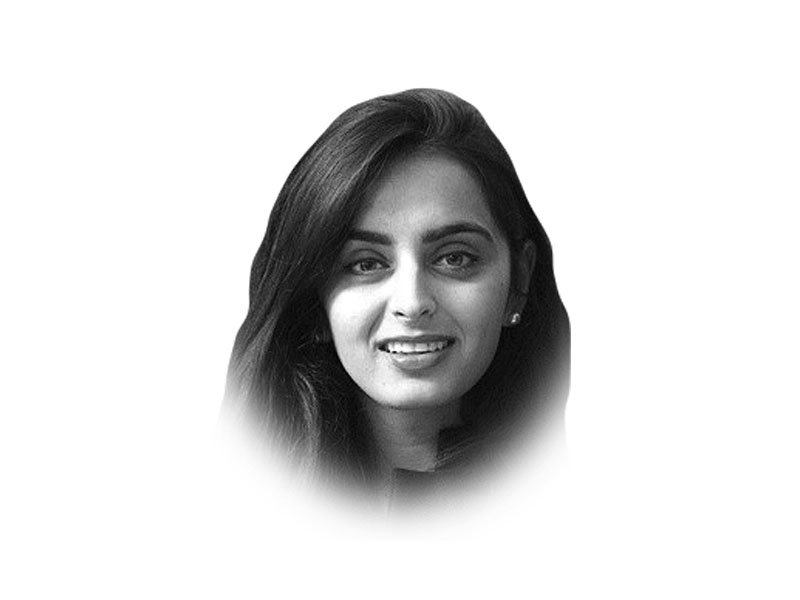 ---
The legal maxim, 'justice delayed is justice denied' has come to characterise our judicial system. News reports of the Supreme Court's recent disposal of a century-old property dispute, instituted years back in colonial India, or of the acquittal in 2016 of one Mazhar Hussain (sentenced to death 12 years earlier) after he had already died in custody of natural causes, shock our conscience but only slightly. We know not to expect anything different. Our judicial system has for decades been marred by excessive delays and pendency. As per statistics published by the Law and Justice Commission of Pakistan, in December 2017 over 1.8 million cases (old and new) are pending in the superior and district judiciary of Pakistan. The pendency at the Lahore High Court stands at 147,542 cases and at 93,335 cases at the Sindh High Court. A study conducted on the instructions of Jawad S Khawaja, a retired chief justice, concluded that on average it takes 25 years for a case instituted in a court of first instance to be finally determined by the Supreme Court.

The problem is two-fold. Judicial inefficiency and lack of capacity (infrastructural and/or intellectual) translate into delayed disposal of cases and, consequently, an ever-increasing backlog. Litigants too are guilty of adopting dilatory tactics, setting up frivolous claims and abusing the process of law. The system allows them to do so with little or no penalty at all.

The judiciary is cognisant of this failing, and has on occasion acknowledged it. Chief Justice Mian Saqib Nisar has in the last few weeks stressed the need for judicial reform to address the increasing public perception about delay in the provision of justice. The new policy guidelines issued by the National Judicial Policy Committee earlier this year prescribe timelines for the disposal of particular kinds of disputes by the district judiciary. The guidelines also include directions that the high courts not reserve their judgments for a period of more than three months.

The legislature too has attempted to confront the problem. The Costs of Litigation Act of 2017 passed by parliament last year and recently approved by the cabinet for promulgation in the Islamabad Capital Territory, seeks to dis-incentivise frivolous litigation and party-driven delaying tactics in both civil and criminal proceedings through the imposition of penal costs by the court on the guilty party. The 2017 Act also appears to have done away with the erstwhile court discretion regarding the award of actual costs of litigation to the successful party in civil cases. That both arms of the state are committed to meaningful action for reform and improvement of the judicial system is commendable.

It is important to remember, however, that mere prescription of timelines or costs will prove insufficient in correcting the menace of delayed justice. Earlier attempts to do so through the adoption of similar measures prescribed in the National Judicial Policy 2009 have proved to be largely ineffective. Studies have demonstrated that existing provisions in the Civil Procedure Code, 1908, which specify time periods for different stages of a civil trial, are hardly followed or enforced. As per a study conducted by the Legal Aid Society in four districts of Sindh, on average defendants take six months to file their written statements after institution of a suit, when as per the law these ought to be filed within a 30-day period. Equally alarming is the fact that in the districts under study on average it takes nine months for a court to frame issues, which under the law ought to be framed at the first date of hearing (Legal Aid Society, 2017).

Against this backdrop it is questionable whether the recent judicial and legislative initiatives will yield results. The measures proposed/adopted are not new. Their effectiveness requires a stronger judicial will to enforce prescribed time periods and penalties. Judges must be directed and empowered to assume more control of the litigation process to ensure that it does not fall victim to the whims and manipulation of litigating parties. Oftentimes this equation is hardly as straightforward. The bar in our country has generally not taken well to regulation or disciplining, and must therefore be brought on board as regards this reformist agenda to ensure real gains.

Since delay and pendency are as much of a supply-side phenomenon, it is equally important that the judiciary's administrative machinery ensures both calibre and efficiency amongst its members. Continued oversight of disposal rates and quality of decisions are essential, as is continued training and education of judges on substantive and procedural matters, including the rubrics of imposition of compensatory and punitive cost. Singular focus on disposal, however, can lead to miscarriage of justice. Administrative oversight must also ensure that substantive justice is not compromised at the altar of quick decisions. To admit that the judiciary is overburdened would not be unfair. For instance, the judge-to-population ratio in the city of Karachi is estimated at 1: 103,448 (Legal Aid Society, 2017). Thus, the existing backlog of cases may not seem so surprising. There is then a pressing need to both increase the existing number of judges and to redirect disputes to alternative modes of resolution.

The problem of delayed justice is therefore a complicated one. The judiciary and the legislature have, at least on this front, collectively directed their efforts in the right direction in line with the state's duty under Article 37(d) of the Constitution to provide both expeditious and substantive justice. It is hoped their efforts bear fruit.

Published in The Express Tribune, February 16th, 2018.

Like Opinion & Editorial on Facebook, follow @ETOpEd on Twitter to receive all updates on all our daily pieces.