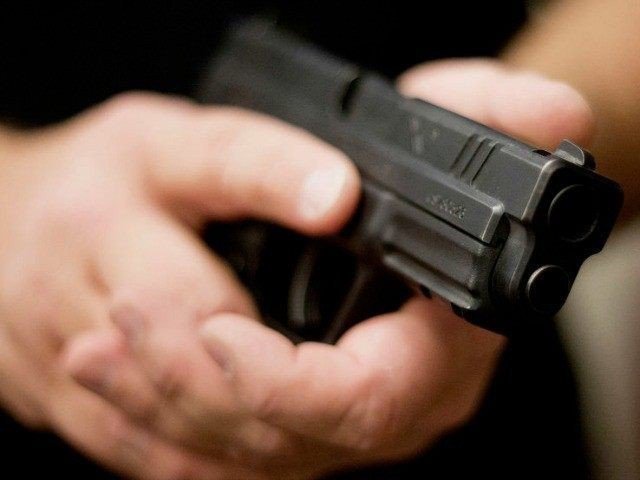 ---
LAHORE: Dr Tanzeem Akbar Cheema, an associate professor of botany at the Government College University (GCU) Lahore, was gunned down by two unidentified assailants late on Tuesday.

Dr Cheema was travelling in his car and at around 9:00pm, his vehicle was intercepted by two unidentified suspects riding a motorcycle near Kalma Chowk. Police said the assailants fired four bullets, injuring the academician. Dr Cheema received three bullet wounds to his legs and one to the chest.

After the attack, he was shifted to Jinnah Hospital where he succumbed to his wounds. Police have lodged an FIR and are investigating the incident. Meanwhile, Punjab Chief Minister Shehbaz Sharif has taken notice of the murder of the GCU professor and sought a report from the CCPO. He has ordered authorities to arrest the criminals involved in the incident. The CM has expressed a deep sense of sorrow and grief over the murder of professor and extended heartfelt sympathies and condolences to the bereaved family.

Dr Cheema, 42 years, was working as an associate professor at the Department of botany and was also in charge of the university's botanic gardens. He was inducted as a lecturer at the GCU Lahore in 2004 and had been teaching at the varsity ever since. He received his PhD in bio process technology from the Asian Institute of Technology, Bangkok in 2012. Dr Cheema did his MPhil from Quaid-i-Azam University, Islamabad in 2002 and in 1999 earned his masters' degree from the GCU, which was known as the Government College Lahore at the time.

Spokesperson for the university said that the university staff, teachers and students were in a state of deep shock and event scheduled to take place on Thursday have been postponed. He said a condolence reference for the deceased teacher would be held at the GCU today (Friday).

In a statement, GCU vice chancellor, faculty and staff said they were deeply shocked and grieved by the murder Dr Tanzeem Akbar Cheema. The statement read: "Dr Cheema was an angelic soul who was quite adored by his colleagues and students alike. He served GCU for more than thirteen years. He was also co-incharge of grounds and gardens of GCU."

"The university requests the chief minister and relevant government officials to bring the culprits to justice as early as possible. The university offers heartfelt condolences to the bereaved family. May Allah bless his soul with eternal peace and grant courage to the bereaved family to bear this irreparable loss with fortitude."

In his statement, GCU Academic Staff Association (ASA) President expressed grief on the murder of Dr Cheema. The statement said: "May his soul rest in eternal peace. Dr Cheema was an asset for GC University Lahore. His services for the university can never be forgotten and his demise is an irreparable loss for the university. The ASA offers sincere condolence to bereaved family."

Published in The Express Tribune, February 15th, 2018.