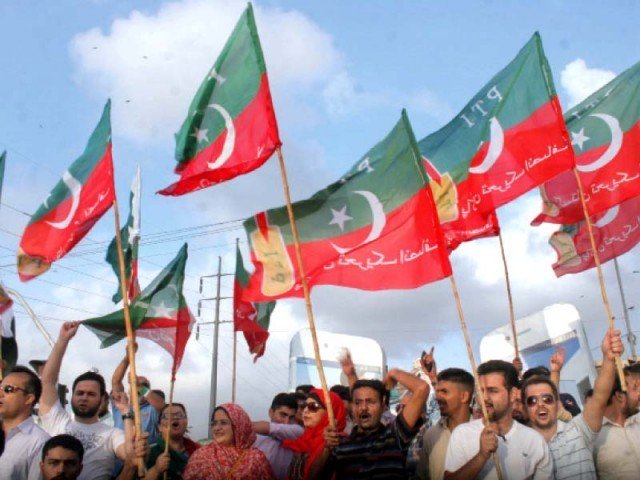 ---
Imran Khan is at his best when he's the underdog in a competition. After the PTI's shocking defeat in Lodhran, the party's momentum is nosediving ahead of the general elections. However, this could be the shock upset, which may finally inspire Imran to get his mojo back, if he learns the right lessons.

It is now abundantly clear that Imran is a terrible politician. Perhaps Imran is as good a politician as Nawaz would be a cricketer. Despite Imran's apparent weaknesses, he has delivered extraordinarily well as an unrelenting opposition leader. He has kept the ruling party and all other parties on their toes as he single-mindedly pursued an agenda of transparency and anti-corruption. Arguably, he is the best opposition leader, Pakistan has ever seen.

While this appears insufficient to win votes without visibly delivering in Khyber-Pakhtunkhwa, Imran can still be credited for breathing political life into a generation of Pakistanis who were disillusioned with the system. Now he needs to win his own voters back. Here's a humble speech and proposed manifesto he can outline in the coming weeks to win his most passionate but disillusioned voters.

Imran sees NA-154 defeat an opportunity to learn

Dear Insafians

I want to begin by accepting responsibility and apologising for our defeat in Lodhran. I believe the Pakistani people who voted against the PTI are intelligent and not jahil. They simply hold the PTI to a higher bar than the PML-N. I have always spoken against dynastic politics. And I'm sorry for forcing our voters to choose between their principles and their party. I could blame my advisers. But the buck stops with me. I could have done better and am ready to tell you how I plan to do better.

First, the PTI must go back to its roots and reason for existence. The reason I came into politics was to help build a better Pakistan. At some point, I became convinced that winning elections is the only way to effect change. While that may still be true, we must not win elections at the cost of our principles. Winning elections is a means to the end, not the end itself.

As of today, the PTI will not bring any further privileged 'electables' into the party. We will field grassroots candidates, who will be elected through local intra-party elections in every district. We will be the change we want to see in other political parties. We will be role models. And we will still win elections. I, along with my Central Executive Committee, will also publish our full wealth statements and tax records within the next 30 days on the PTI's website. Any PTI leader who doesn't comply will not be awarded a party ticket to run in the elections.

Second, the PTI will anchor our campaign on the soaring, positive vision we have for Pakistan. The Pakistani people are voting against the politics of obstruction and dharnas. I'm here to tell you that we have heard your message loud and clear. The PTI is a party that wants to stand for development, not dharnas. In the next 30 days, I'm tasking Asad Umar to design a bold new transformation plan for Pakistan's economy. We are a country on the rise. It's time to rise even further, without corruption and by taking Pakistanis left behind, with us on this journey.

Finally, I can't do this with you. The 'I' in the PTI doesn't stand for Imran. It stands for insaf. If a policeman has ever asked you for a bribe to do his job, join our movement. If you've been unable to find a job at a government office without a source, join the PTI. If you've had visas rejected because of the colour of your passport, join our tsunami.

If you strip away all the noise, the PTI has a simple but profound vision for Pakistan. A country where justice prevails. Where economic opportunities are abundant. Institutions are strong. Education and health are top priorities. That's it. That's what we're fighting for. If we return to these core principles, we can still sweep the 2018 elections, despite all the odds.

PML-N turns the tables on PTI in Lodhran by-election

I realise that you are disillusioned with me right now. So let me make a promise on the record. If the PTI wins the elections in 2018, I will not run for a second term. Instead, we will encourage a merit-based insafian like you, to rise to the top and I will campaign for you in the next election.

I'm here to build institutions in this country. And the journey begins with the PTI. The road to a Naya Pakistan begins with a Naya PTI. Will you join me?

Published in The Express Tribune, February 15th, 2018.

Like Opinion & Editorial on Facebook, follow @ETOpEd on Twitter to receive all updates on all our daily pieces.
COMMENTS (4)
Comments are moderated and generally will be posted if they are on-topic and not abusive.
For more information, please see our Comments FAQ