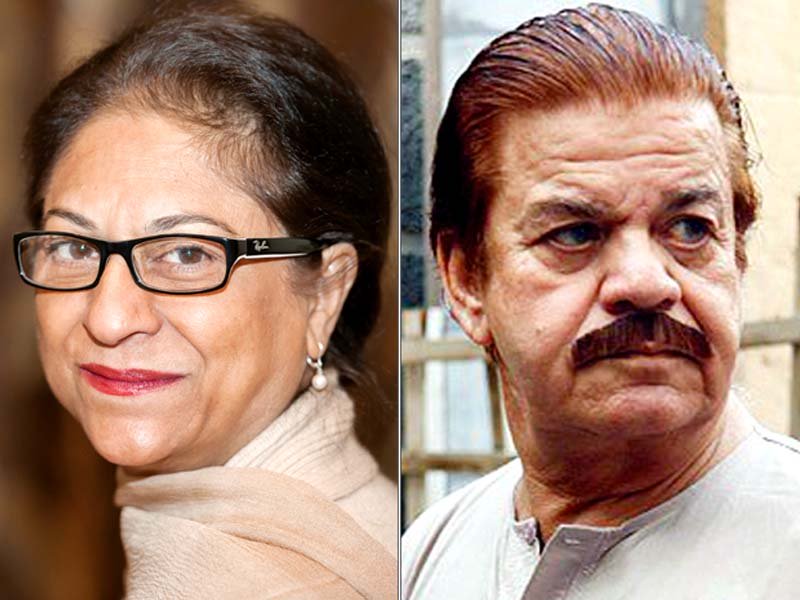 ---
We bring you a round-up of updates to keep you in the know of what's happening locally and around the globe!
Saheefa Jabbar to auction her wedding dress


Saheefa Jabbar Khattak is setting records for being a trendsetter and going against all norms! After a much talked about unconventional wedding the young model/actor is now auctioning her beautiful velvet Fahad Hussayn bridal outfit! The proceeds will go to charity. The ensemble will be displayed at the Fashion Pakistan Lounge, Lahore. Her aim is to provide the people of Thar with pure water and to donate to a charity based cancer hospital in Raiwind, with the proceeds. Way to go girl! May you accomplish all your goals!

Zayn Malik stepping into Bollywood?




Zayn Malik has been the talk of the town this past week as he posed for his first ever Indian fashion magazine. Speaking of his upcoming album, Zayn revealed, "There's definitely a lot of Urdu; some nice qawwali sounds. There might even be some bhangra vibes. I have also worked with AR Rahman on one song," Zayn confirmed. In the interview, Zayn also shared details about his upcoming music, stating that he has recorded a song for a Bollywood film. "It's one of the first songs I've sung in full Hindi, so it's going to be cool to see what the response is. I feel like I'm in the control seat, I'm doing my own thing and I'm enjoying it." We cant wait to hear his desi tunes!

Mahira Khan's 'Verna' to screen at women-centric UK Asian Film Fest




Mahira Khan's political drama Verna is all set to screen at the UK Asian Film Fest which will be held from March 15 to March 25 this year. The UK Asian Film Festival will be celebrating 20 years of championing independent South Asian cinema by hosting a 12-day season of film screenings and events in Edinburgh, Manchester, Leicester and London. Mahira will be conducting a question and answer segment with audiences at Phoenix Cinema, Leicester on March 15 and at Regent Street Cinema, London on March 16, following a screening of the movie. The event is to showcase and represent the ever-evolving contributions and representations of women to cinema.

New mom Kylie Jenner is now the richest Kardashian-Jenner




Move over, Kimmy K! There is a new Richie Rich in the fam. Kylie Jenner, 20 is the richest member of the Kar-Jenn family. After just having given birth to a baby girl with Travis Scott named, Stormi Webster; Kylie hits another milestone as she sits atop a hugely successful empire, reality TV shows, fashion lines and beauty company. Kylie Cosmetics is estimated to turn over $386 million and has been predicted to be worth over $1 billion by 2022! Kim Kardashian comes in second place with a net worth of $175 million!

Harry and Meghan: The Royal Romance




The latest real-life love story to take the world by storm is the one between none other than Prince Harry and American actress Meghan Markle. The two were rumoured to be an item for a long time before they confirmed the romance, and they officially announced their engagement back in November 2017. Unsurprisingly, the announcement was quickly followed by news of a lifetime movie centered on the two lovebirds, called Harry and Meghan: A Royal Romance. Parisa Fitz-Henley, 41, has been casted as Meghan and her on-screen love interest will be played by British actor Murray Fraser. The movie's release date will reportedly coincide with the royal couple's May 19 wedding at Windsor Castle!

The nation mourns the deaths of Asma Jahangir and Qazi Wajid




Lawyer and human rights activist Asma Jahangir died on Sunday after suffering cardiac arrest. She was 66. Jahangir held a prominent position as a lawyer and human rights activist, especially for the rights of women and minorities in Pakistan. In other saddening news, the nation lost another legendary actor, veteran radio and television personality, Qazi Wajid; who breathed his last in Karachi, succumbing to a cardiac illness. The 87-year-old was admitted to the hospital and passed away in the afternoon the following day. Their deaths have been a great loss for Pakistan as we have lost two world renowned personalities. May their souls rest in peace.