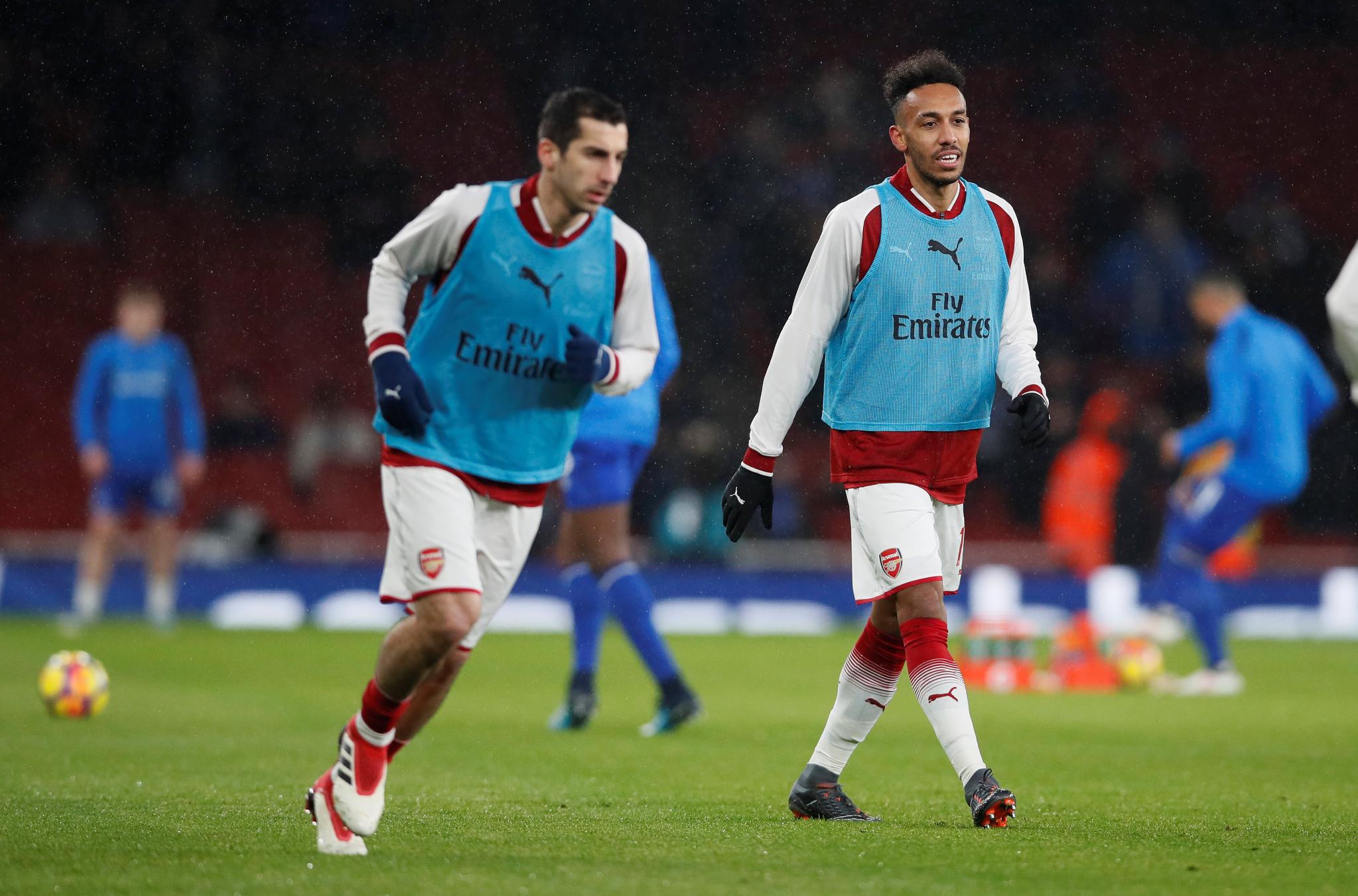 ---
BENGALURU:

Arsenal's new playmaker Henrikh Mkhitaryan is delighted after reuniting with attack partner and good friend Pierre-Emerick Aubameyang at the Premier League club.

The duo played together for three years at Germany's Borussia Dortmund from 2013 and their partnership was best showcased in the 2015-16 season when they notched a combined 62 goals and 44 assists across all competitions.


Aubameyang can remedy Arsenal's lacking pace


The pacey pair got off to a flying start at Arsenal, after Mkhitaryan joined the team last month from Manchester United — with the Armenian providing three assists — and Aubameyang scoring his first goal during a 5-1 league win over Everton.

"We did not have too much time to train together [before the Everton game]," Mkhitaryan told the club's website.

"He came a bit late, like two days before the game and he had been training only twice," he added of Aubameyang's transfer from Dortmund. "I thought it could only be in a dream that we could join another club other than Dortmund but I am very happy for that. I know him very well, he is one of my best friends and one of the best teammates I have ever had."


Aubameyang now a Gunner, confirm Dortmund


The midfielder understandably enthused over the qualities of one of the best strikers the Bundesliga has seen recently. "I am very happy to have him here and I think all the fans are happy to see him in an Arsenal shirt. What can I say? I love playing with him," he said.

The pair failed to impress in Arsenal's defeat to Tottenham Hotspur last weekend but have the chance to rekindle their partnership during a crucial period for the club.

Aubameyang is not eligible to play for Arsenal in the Europa League, meaning he will miss both legs of the knockout stage tie against Ostersunds, but the 28-year-old Gabon international could return in a double header against Manchester City. Arsenal play City in the League Cup final on February 25 and then host Pep Guardiola's side in the league four days later.
COMMENTS
Comments are moderated and generally will be posted if they are on-topic and not abusive.
For more information, please see our Comments FAQ