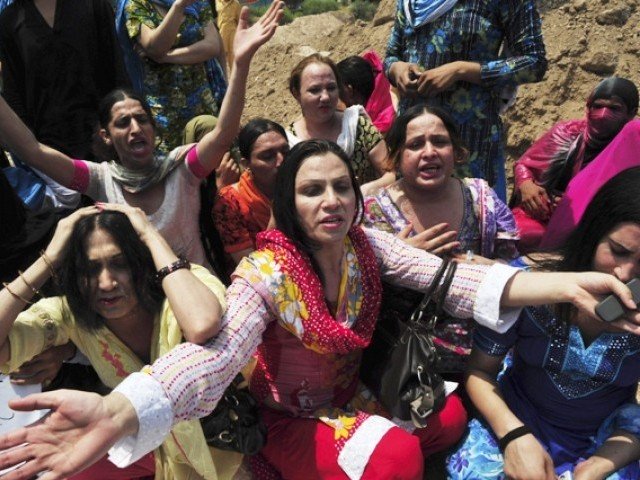 ---
ISLAMABAD: The Human Rights Watch (HRW) has expressed serious reservations over the controversial Transgender Persons (Protection of Rights) Bill 2017, which was recently passed by the Senate's Functional Committee on Human Rights. The organisation also urged Pakistan to rectify these flaws at the earliest.

A letter written by HRW Asia Division Executive Director Brad Adams — a copy of which is available with The Express Tribune — highlights serious flaws in the definition of a transgender and intersex and also suggested to rename the draft bill.

"The draft bill currently under your consideration is an important subsequent step to providing basic legal protections for Pakistani transgenders. However, it contains some significant flaws. Human Rights Watch recommends you address those urgently to improve the law," says the letter.

The organisation which carries out research and advocacy on human rights, further suggested that the bill should be renamed "Rights of Transgender and Intersex Persons Bill". It also called for the inclusion of protections to address the specific concerns of intersex persons based on the recommendations by the Office of the United Nations High Commissioner for Human Rights in its May 2015 report to the Human Rights Council.

"The bill should prohibit medically unnecessary procedures on intersex persons, including children, without informed consent. It should protect intersex persons from discrimination, involuntary treatment, forced sterilisation, and forced genital examinations. Intersex persons should be issued legal identity documents that reflect preferred gender and the government should ensure that intersex persons and organisations are consulted with regard to laws and policies that have an impact on their rights," the letter adds.

Adams further says that the bill's current definitions while expansive and inclusive, conflates several categories of natural human experience and identities, which could make the resulting policy 'harmful'.

"We recommend adjusting the language in the bill to more accurately [to] represent the transgender and intersex populations and community experiences," concludes the letter.

Qamar Naseem, who is one of the members of the national task force constituted by the Federal Ombudsman for drafting the bill, said that despite the remarkable positive clauses the Transgender Protection of Rights Bill 2017 has serious gaps. He lamented that the definition of the transgender is not correct and it confuses the sexual characteristics with gender identity which is against the intentionally recognised UN definitions.

"In the national taskforce all the represented organisations are transgender rights organisations and no one is representing intersex rights and no one seems to be bothered about them," deplored Naseem.

The Member of K-P CM's special committee on rights of the transgender persons told The Express Tribune that, "It is disappointing to see that the proposed legislation is permitting discrimination and reinforcing stigma against intersex community."

He believed that the legislators have very limited information and understanding on the issue which can cause damage in the future.

Published in The Express Tribune, February 14th, 2018.
COMMENTS
Comments are moderated and generally will be posted if they are on-topic and not abusive.
For more information, please see our Comments FAQ