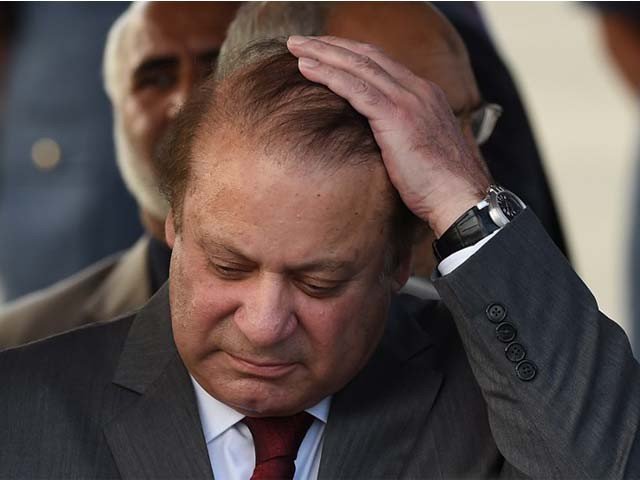 ---
ISLAMABAD: The top court, on Wednesday reserved judgment on the case related to determination of time duration of disqualification under Article 62(1)(f) of the Constitution.

The five-judge bench, headed by CJP Mian Saqib Nisar heard multiple lawyers during the hearings.

Attorney General (AG) for Pakistan Ashtar Ausaf Ali while giving arguments said no duration of disqualification is given in the Constitution. He stated that it is parliament which can determine the time duration.

"A declaration under Article 62(1)(f) does not carry a time limit, nor does it prescribe the mechanism for revisiting such a declaration. Therefore, till such time the parliament makes such provisions, the declaration shall continue," the AG added.

Disqualification is not for life, contends Sharif

Earlier this month, former prime minister Nawaz Sharif contended before the Supreme Court that disqualification under Article 62 "is confined only to the election in question, and not perpetual".

He stated this in a written statement in the matter related to the interpretation of Article 62 (1)(f) of the Constitution.

A five-member bench of the apex court – headed by Chief Justice of Pakistan Mian Saqib Nisar and comprising Justice Sheikh Azmat Saeed, Justice Umar Ata Bandial, Justice Ijazul Ahsan and Justice Sajjad Ali Shah – has taken up 17 appeals against the disqualification of lawmakers.
COMMENTS (3)
Comments are moderated and generally will be posted if they are on-topic and not abusive.
For more information, please see our Comments FAQ