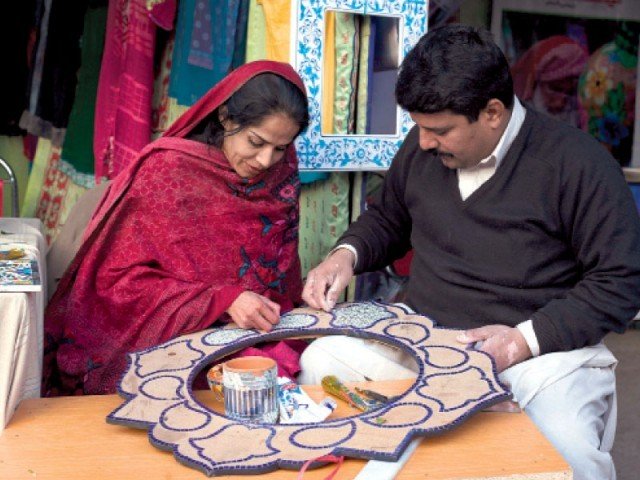 ---
ISLAMABAD: Female entrepreneurs involved in arts and crafts businesses were gaining popularity in twin cities of Rawalpindi and Islamabad.

"Exhibitions were being arranged to create links between local artisans and the international buyers for the promotion of local arts and crafts, as well as, achieving sustainability and a livelihood for the artisans," said an official of Potohar Organization of Development Advocacy (PODA).

She said this will create income opportunities for local artisans and improve their quality of life. "Women's economic empowerment can help improve their social status and needs to be supported at all levels," the official said.      Furthermore, she added that female artisans from rural areas need special recognition and incentives as they face more hardships in society as compared to others. A female artisan from Bhara Kahu Deeba Rana said, "Ten years ago I had never picked a paint brush in my life but today I am a master artisan and teaching other rural girls how to be creative and become economically independent."

The female artisans who were selling their crafts were also happy that many visitors in various exhibitions showed appreciation for their handmade items. Pakistan's rich cultural heritage and hospitality has always been a great attraction for foreigners but unfortunately local artisans lack exposure to the national and International markets mainly due to the lack of basic education. Very few artisans know how to use the power of ICT to reach international buyers.  

Published in The Express Tribune, February 14th, 2018.
COMMENTS
Comments are moderated and generally will be posted if they are on-topic and not abusive.
For more information, please see our Comments FAQ