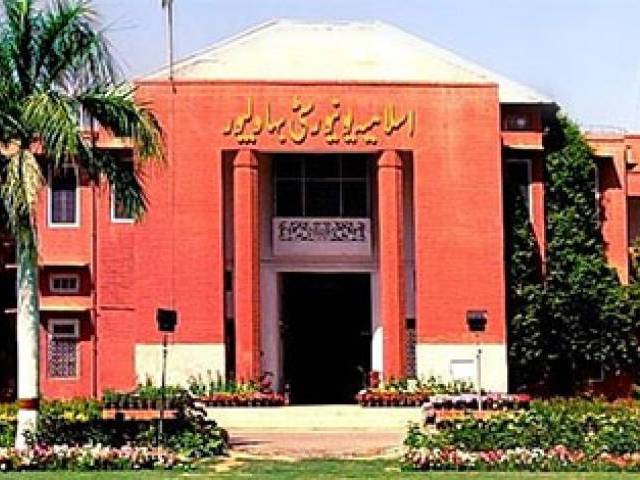 ---
LAHORE: At least 1,877 students were conferred degrees at the 13th convocation of Islamia University Bahawalpur (IUB) on Tuesday. Of them, 24 graduates were awarded PhD degrees, 84 students were conferred MPhil, while 99 graduates received gold medals and 85 silver medals in various disciplines.

Punjab Governor Malik Muhammed Rafiq Rajwana and IUB Vice-Chancellor Prof Dr Qaiser Mushtaq handed out medals and certificates to the position holders.

While speaking on the occasion, the governor said progress could only be made if a nation possesses a strong academic profile and economy.

The era of globalisation opened up new avenues of prosperity around the globe, he said. He added that the government was paying special attention towards providing quality education at the highest level to the students of South Punjab.

Rajwana maintained that student's talent was a great asset for shaping our future. He implored faculty members to come forward and impart quality education so that students could be equipped to face the challenges of modern day.

He also congratulated the VC on transforming the university into a hub of collaborative academic and research activities in the past three years. He hoped that IUB will soon be counted among the top most institutions of the country.

In his welcome address, the VC highlighted the achievements of the university. He said the university was rated 11th in national ranking and sixth in research in Punjab due to several developmental and educational projects.

The VC urged them to share and use their expertise and knowledge in practical life so that it could contribute towards nation building. "Our youth has immense potential which guarantees us a bright future, that is why the present government is investing in education," he remarked.

The vice-chancellor pointed out, "Currently we are facing huge economic competition, which can only be overcome by help from our youth."

He mentioned that around 147,000 degrees were pending from the previous year, which had become a major academic and administrative issue. Without the help of the Chancellor's office, the decade long issue would not have been resolves, said Mushtaq.

He said 131,667 degrees were issued in three years from 2011 to 2017. He said that during the last three years, 237 faculty members had been appointed as professors, associate professors and assistant professors after holding 13 selection boards for the improvement of standard of education in the university, while over 1,000 employees had been promoted.

Published in The Express Tribune, February 14th, 2018.
COMMENTS
Comments are moderated and generally will be posted if they are on-topic and not abusive.
For more information, please see our Comments FAQ