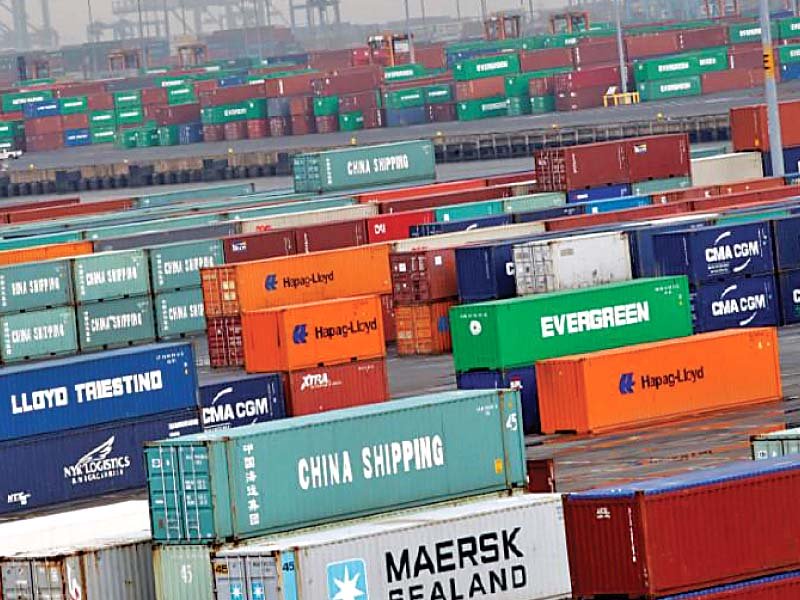 ---
ISLAMABAD: Pakistan's imports from South American countries continued to outweigh its exports to the region, with a deficit of over $103 million registered during July-December last year.

Mercosur, a trading bloc of South American countries, is the fifth largest economy in the world today with a GDP of $2.7 trillion. However, Pakistan's trade volume with the South American region has hovered around $600 million since FY2014-15, except FY2015-16 when the volume was recorded at $769.725 million.

Pakistan seeks greater access to Canadian market

While there has been an overall increase in the country's imports from South America from $305 million in 2014-15 to $222 million in the first half of the current year, Pakistan's exports to the region have gradually declined from $296 million in 2014-15 to $239 million in the last fiscal year.

Within the Mercusor, Pakistan's largest trading partners have been Argentina and Brazil with bilateral trade volume at $160.894 million and $251.18 million, respectively, for fiscal year 2016-17, as per the State Bank of Pakistan (SBP) figures.

The Ministry of Commerce says it recognises 'the immense trade potential' of the South American region and has taken steps to enhance trade with South American countries and Mercosur as a bloc. It says 2% additional drawback has been offered on exports to non-traditional markets including Latin America. Briefing a parliamentary committee recently, the ministry said it had proposed bilateral trade agreements to a number of South American countries but nothing concrete had been achieved so far.

Pakistan signed a framework agreement on trade with Mercosur on July 20, 2006 but no further progress was made. The ministry says it was due to a lack of consensus within Mercosur member states on signing a preferential trade agreement (PTA) with Pakistan, as well as their preoccupation with finalising trade deals with the European Union. "South American markets restrict market access of textile products to protect the domestic industry and as such perceive textile products of Pakistan a threat to their domestic industry," said the ministry's compliance report submitted to the Senate.

Secretary Commerce Younus Dagha during his visit in December also requested Brazil to support finalisation of a PTA between Pakistan and Mercosur. During the same visit, the ministry says Chile agreed to sign a free trade agreement (FTA) with Pakistan within six months. "Pakistan will be able to enhance exports of its textiles, leather, surgical and sports goods to Chile under the proposed FTA."

Dr Ishrat Husain calls for more trade in Chinese yuan

Ministry officials said drafts of an investment agreement and a visa facilitation accord will be shared with Brazil and Paraguay respectively soon.

On the other hand, Pakistan would send a trade delegation to Argentina, Chile and Peru from March 5 to 14, 2018, to explore the market and negotiate business deals. The delegation would comprise representatives from 22 companies of textile, sports, surgical instruments, marbles, gems and jewellery, and beauty products.  A single country trade exhibition is also scheduled by TDAP in Chile in August this year.

Published in The Express Tribune, February 14th, 2018.

Like Business on Facebook, follow @TribuneBiz on Twitter to stay informed and join in the conversation. 
COMMENTS
Comments are moderated and generally will be posted if they are on-topic and not abusive.
For more information, please see our Comments FAQ