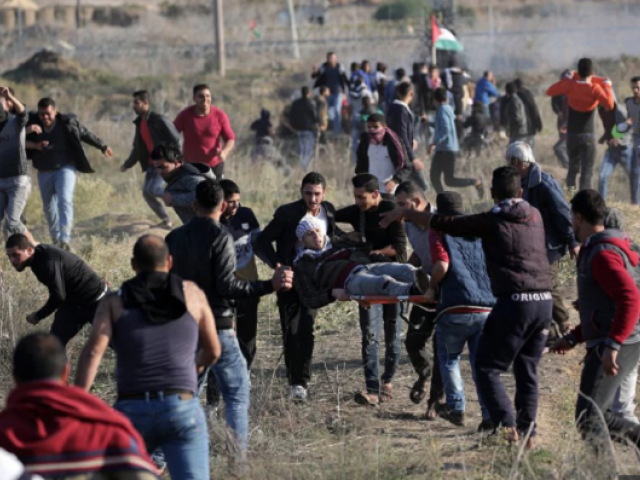 ---
GAZA: More than 50 Palestinians died waiting for Israeli visas to travel for medical treatment last year, with only around half of all applications granted, new figures showed Tuesday.

A total of 54 Palestinians died awaiting permits in 2017, the World Health Organization said, in what rights activists called an overly bureaucratic system which deprives Palestinians of their right to healthcare.

The WHO said it did not have a directly comparable figure for 2016, but Al Mezan Center for Human Rights said it had recorded only a couple per annum in previous years.

Israel argues rigorous checks are necessary for security reasons for those coming from the Gaza Strip, the Palestinian enclave ruled by its Islamist enemy Hamas.

Gazans require Israeli permits to leave the enclave and travel to Jerusalem or the West Bank for treatment which the Palestinian Authority, the internationally recognised Palestinian government, pays for.

High-quality medical care for conditions such as cancer is not possible in Gaza, largely due to a shortage of facilities and Israel's restrictions on imports of key medical technology it argues could be seized by Hamas for military purposes.

Of more than 25,000 applications to travel for treatment in 2017, only 54 percent were granted in time for their appointments.

Israeli forces shoot dead two Palestinians during Jerusalem protest

This was down from 62 percent the year before and 92 percent as recently as 2012, the WHO said.

"There is a worrying decline in the approval rate for patients to exit Gaza, with 2017 the lowest rate since WHO began monitoring this in 2008," said Gerald Rockenschaub, head of WHO offices in the Palestinian territories.

In a joint statement Tuesday, Al Mezan, Amnesty International, Human Rights Watch (HRW), Medical Aid for Palestinians and Physicians for Human Rights-Israel called on Israel to ease restrictions.

Omar Shakir, Israel-Palestine head for HRW, said they had seen "wider and wider" use of security justification to reject or delay permits for Palestinians.

"It is not based on security but based on a political strategy to isolate Hamas that uses the people of Gaza as collateral in that calculus," he told AFP.

"Hamas operates every day to take advantage of the civilian measures that the state of Israel promotes," a statement from COGAT, the Israeli defence ministry body responsible for coordination of such permits, said in response.