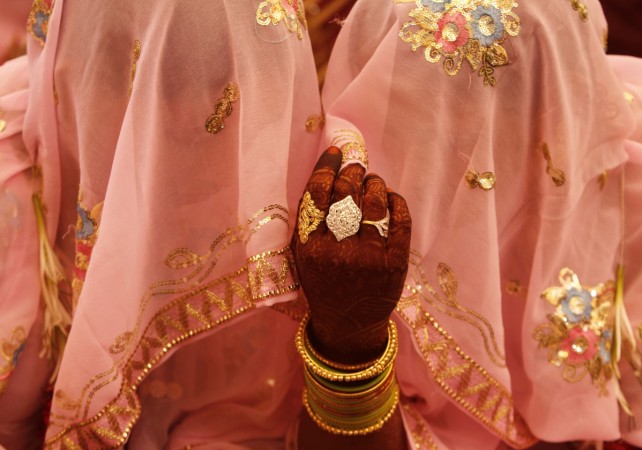 ---
An unprecedented national conference on forced conversions was held in Islamabad Monday.

Reaffirming to their commitment to advocate for the protection of minorities, parliamentarians from different political parties pledged to take up issues faced by girls belonging to minorities at the national level.

Our Girls, Our Pride - Daughters not Victims, an initiative of South Asian Capacity Development Foundation, was an effort to highlight the issue of forced conversions at the national level for the first time.

Panellists included seasoned politicians from mainstream political parties who demanded religious tolerance in the country. Senator Barrister Muhammad Saif of Muttahida Qaumi Movement (MQM) highlighted the constitutional aspects of protection of minority rights.

He asserted that while Pakistan has a religious Constitution, freedom of religion is not a religious but rather a social and political issue in Pakistan.

Senator Saif lamented that redundant laws are still being practiced in Pakistan and no effort has been put forth to amend them. He emphasised that while the Constitution of Pakistan provides equal rights to minorities, it has failed to get implemented due to weak governance system of the country.




Senior leader of Awami National Party (ANP), Afrasiab Khattak spoke specifically about de-radicalisation of society. He said the Pakistani society is becoming intolerant day-by-day - whether it is in the form of forced conversions in Sindh or lynching of a student in a K-P university.

He highlighted that madrassas should be reformed positively as a majority of these are contributing to the radicalised mindset in society.

MNA Dr Ramesh Kumar Vankvani who is also the patron-in-chief Pakistan Hindu Council, called for cooperation at all levels on the issue of forced conversions. He lauded the conference as a first step to get the voices of minorities heard at the national level.

However, he called for more effort in terms of legislation and implementation.

Minorities Member National Assembly of Pakistan Tehreek-e-Insaf (PTI) Lal Chand Malhi spoke about increasing incidents of forced conversions of young Hindu girls.

He said that minorities of Sindh feel unprotected because of the feudal and political pressures in interior Sindh.

Malhi stated that while the judicial system of the country should have been the guardian of these young girls who were forced to change their religion but it could not fulfil its responsibility on ground as well.

He complained the lack of seriousness — both at the provincial and federal levels - to curtail forced conversions particularly in Sindh.

The Sindh government succumbed to the demands of religious political parties and withdrew Criminal Protection Bill for minorities.

SA-CDF founder Aimen Khan said protecting minorities is synonymous to human rights protection in Pakistan.

She said SA-CDF will continue to provide a platform to marginalised communities like minorities, women and children to help recognise their rights.

Published in The Express Tribune, February 13th, 2018.
COMMENTS
Comments are moderated and generally will be posted if they are on-topic and not abusive.
For more information, please see our Comments FAQ