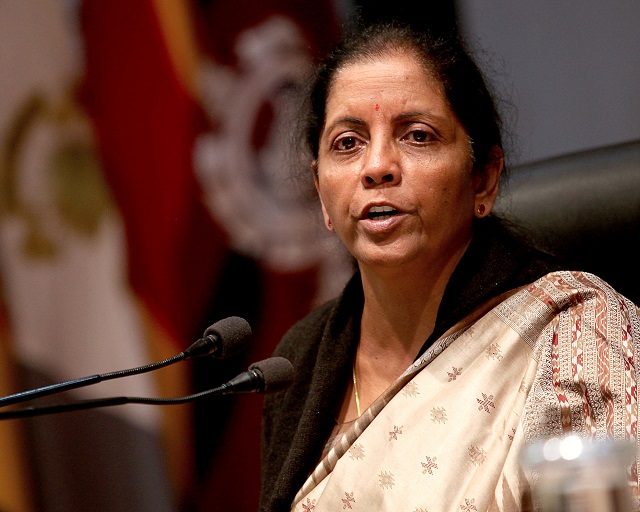 ---
NEW DELHI: Pakistan "will pay" for an attack on an army base in Indian-occupied Kashmir that killed nine including five soldiers and a civilian, India's defence minister said Monday.

A firefight erupted Saturday when heavily armed militants stormed the base in Jammu, the second-largest city in the disputed Himalayan region bordering Pakistan.

Defence Minister Nirmala Sitharaman, who visited the injured in hospital, said that counter-terror operations at the camp had been called off on Monday.

"Our intelligence inputs indicate that these terrorists were being controlled by their handlers from across the border," she told reporters.

"Pakistan is expanding the arc of terror... resorting to ceasefire violations (on the border) to assist infiltration. Pakistan will pay for this misadventure," she said.

Mehbooba Mufti says dialogue with Pakistan necessary to end bloodshed

Sitharaman also corrected the earlier death toll given by police, who said ten including four attackers had been killed in the attack.

"The terrorists have been eliminated although there was information of four terrorists in the area... likely that the fourth (attacker) was a guide and didn't enter the premises," the minister said, putting the overall toll at nine.

Pakistan denies hand in Kashmir attack

The intruders took positions inside a residential complex meant for soldiers' families as the army launched a counter-offensive to drive them out.

The Pakistani Foreign Office has strongly rejected statements of certain Indian police and defence officials, linking the militant attack with Pakistan.

On Sunday, the FO spokesperson referred to statements of certain Indian police and defence officials, and media insinuations in connection with the reported attack on Sunjuwan camp in Occupied Jammu & Kashmir, and stated that "Pakistan strongly rejects all such allegations".

The statement said it was a well-established pattern that Indian officials begin making irresponsible statements and levelling unfounded allegations, even before any proper investigation in any incident has been initiated.

Kashmir has been divided between India and Pakistan since their independence from Britain in 1947. Both claim the territory in full and have fought two wars over the region.