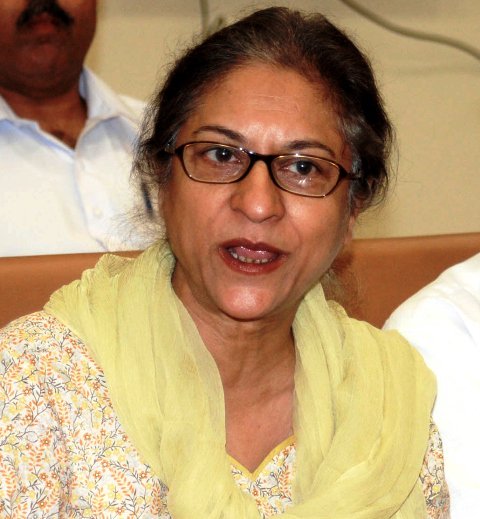 ---
KARACHI: Judicial work remained suspended on Monday at the Sindh High Court (SHC) and subordinate courts in the city to mourn the death of lawyer and rights activist Asma Jahangir.

On the announcement of the Pakistan Bar Council (PBC), the Sindh Bar Council (SBC) had appealed to all the bar associations in the province to observe three-day mourning over the death of the 66-year-old lawyer who had also served as the president of the Supreme Court Bar Association.

On Monday, the SBC representatives requested SHC Chief Justice Ahmed Ali M Shaikh to suspend legal work to follow the tradition of showing respect for members of the judicial and legal fraternity upon their death.

Therefore, the top provincial judge ordered discharging the board of cases fixed for the day before the high court as well as the subordinate courts. Judicial work was also suspended at the city courts, District Malir courts and special courts and tribunals.

Woman who stared down dictators is gone

Members of the SHC Bar Association, Karachi Bar Association and District Malir Bar Association held general body meetings where they eulogised Jahangir's professionalism as well as her efforts for safeguarding human rights throughout her career.

According to the lawyers' bodies, the services rendered by Jahangir will always be remembered and the vacuum created by her demise will never be filled.

The legal fraternity also paid tribute to her struggle during the countrywide movement for the independence of the judiciary and restoration of the Constitution during the times when emergency was declared during the rule of General (retd) Pervez Musharraf.