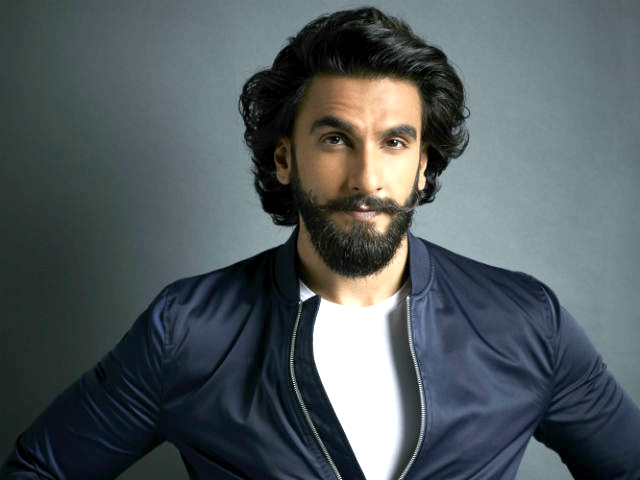 ---
As much as some may like to deny it, occurrences with the supernatural are inevitable. We're sure you've all felt that feeling of someone watching or have experienced things mysteriously missing.

Apparently, some of our favourite celebriteies have also had their fair share of eerie moments. Compiled from MissKyra, here are six Bollywood A-listers who had the most terrifying of paranormal encounters.

Ranveer Singh




The Padmaavat star is not one to believe in the supernatural, however, during the shooting of Bajirao Mastani the actor claimed he experienced strange things.

According to Ranveer, it was "a very trippy experience" when he felt a presence around him and claimed that it was Peshwa Bajirao. "One day, some white dust settled on a black wall on the set and the dust took the shape of Bajirao. It had the turban, the eyes, nose, the moustache and the arms."

Bipasha Basu




Whilst shooting for her film Gunah at Mukesh Mills, Mumbai, Bipasha was faced with something rather unusual. During line rehearsals, the actor stated she was unable to learn her lines in some of the rooms.

Later on, a young girl, who was also shooting at the same location, started acting as if she was possessed. She was rushed to the hospital where she ultimately passed. After the incident, Bipasha swore never to work at that mill ever again.

Varun Dhawan




Bollywood actor Varun Dhawan declared that he felt an unworldly presence while he was staying at a hotel. The actor was in Las Vegas for the shooting of his film ABCD 2.

'Stranger Things' season 3: What to expect

The hotel he was staying at was apparently  late singing legend Frank Sinatra's favourite. According to rumours, the singer's ghost resides there. "The suite was definitely haunted because at night I would hear someone singing and the doors would just fling open," claimed the Judwaa 2 actor.

Emraan Hashmi




During his stay at a hotel in Matheran with a group of friends, Emraan also experienced strange things. The hotel they had booked a room in, had no other guests. Before going to bed, the actor alleged that they heard loud screaming.

However, on investigating and searching the whole hotel, they did not find anyone. The screaming persisted even after going back to their room. "We moved out of that hotel first thing in the morning and we made sure our next hotel had other guests staying there too.

Soha Ali Khan




Soha was shooting at an old mansion in Gujarat for her film Gang of Ghosts when she encountered peculiar occurrences. The actor and co-star Mahi Gill kept hearing noises from empty rooms and felt a presence with them.  "Without wasting any time, all the cast and crew members packed up to avoid any unwanted happenings," revealed Soha.

Have something to add to the story? Share it in the comments below.
COMMENTS
Comments are moderated and generally will be posted if they are on-topic and not abusive.
For more information, please see our Comments FAQ