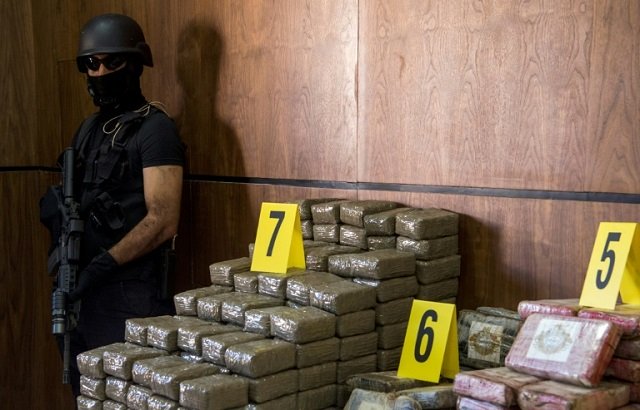 ---
RABAT, MOROCCO: Moroccan authorities said Sunday they had seized nearly 541 kilos (1,200 pounds) of cocaine in a container from Latin America which arrived in Casablanca.

Six people including a Brazilian suspected of being the "mastermind of a criminal network" were arrested, according to the Central Bureau of Judicial Investigation (BCIJ).

Crystal meth gains popularity among youth

It also seized five vehicles and "large sums of money" in Moroccan dirhams and other currencies.

In a statement, the BCIJ said it was investigating a 'dangerous' criminal network linked to Latin American cartels taking advantage of "the kingdom's strategic position as a transit point to European territory".

Cocaine traffickers have developed new routes to Europe over the past decade.

Cocaine worth $2.5m washes up on Philippine seashore

The drug is mostly sent from Central America via West African countries and more recently through North Africa, according to a recent report by the United Nations Office on Drugs and Crime.

In recent years, the Moroccan authorities have reported increasing cocaine seizures, including a record 2.5-tonne haul in October last year.