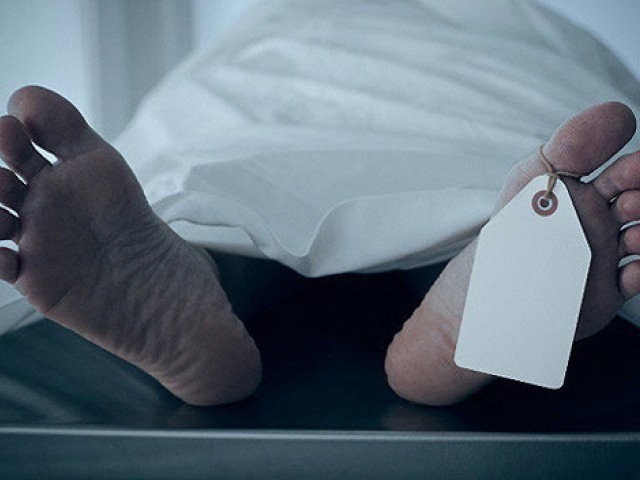 ---
LAHORE: The body of a constable was recovered from a drain in Kot Lakhpat on Sunday. The victim, identified as Adnan Ahmad, had been missing for the last two days and an FIR was registered at Barki Police Station.

On the day of the incident, a passerby spotted the body and informed police. A team of the law enforcement officials reached the spot and took the body to the morgue for an autopsy. They also collected forensic evidence from the crime scene and recorded statements of the eye-witnesses. The identity of the victim could not be determined immediately, but he was ultimately identified as Constable Adnan. Investigations of the case were handed over to Homice Cell and the matter was being looked into further.

Four arrested for murder

Investigations Police Homicide Unit Kahna had claimed to have arrested four suspects involved in the murder of a woman. Police also recovered rupees 0.8 million from their custody.

Investigation SP Model Town Ibrar Hussain Naikokara said the victim, Nusrat Bibi, had sold a property with reference of the arrested suspects Muhammad Saleem, Munawwar Hussain, Shahid Mehmood and Rehana Bibi. The suspects said that on seeing the money with the victim, they developed greed and strangled the victim.

The body was ultimately disposed of in fields. Nekokara said police already had recovered earrings of the victim from the house of the suspects in Bagrhian.

PHP in action

Punjab Highway Patrol (PHP) claimed to have arrested 188 culprits, including 86 Proclaimed Offenders (Pos) and recovered 777 liters of alcohol, 7,095 grams of charas, five kg of hashish, 2,130 grams of heroin and recovered stolen wood amounting to Rs15,000. They also arrested three thieves with two stolen goats and rendered help to 2,421 Commuters during the last week.

According to details, PHP Post Akbar Chowk arrested three thieves and recovered two stolen goats amounting to Rs 50,000 from them. In another case, PHP Post 340/Maroot, during routine checking, recovered stolen wood worth of Rs15,000 from a suspect named M Wazir.

PHP teams also arrested 86 proclaim offenders and six court absconders identified as M Zeeshan, Subhi Khan, M Afzal, Rana Razaq, Aqeel, M Hussain, M Mussa, Sumera Bibi, Muneer Hussain, Ghulam Abid, M. Adnan, Ahsan, M. Mushtaqand M. Yousaf.

Published in The Express Tribune, February 12th, 2018.
COMMENTS
Comments are moderated and generally will be posted if they are on-topic and not abusive.
For more information, please see our Comments FAQ