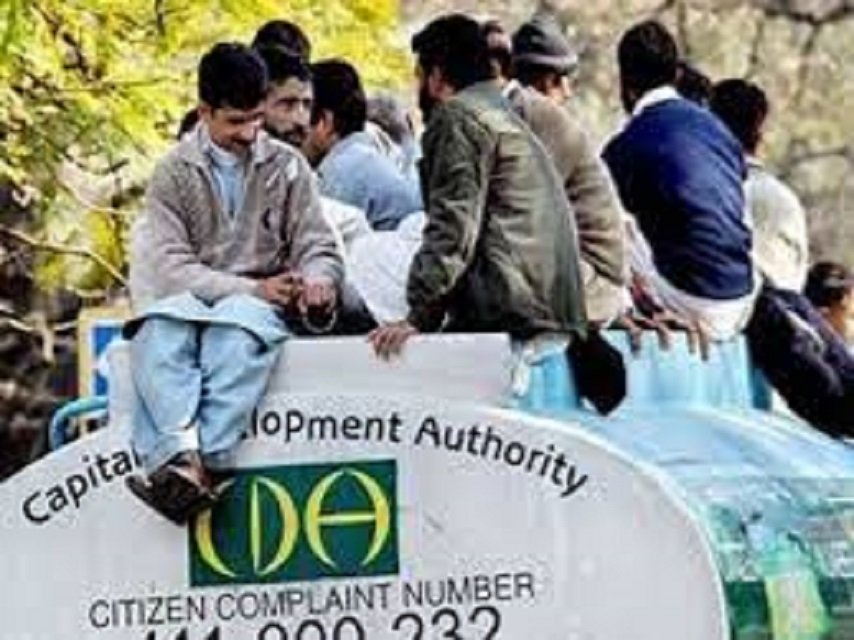 ---
ISLAMABAD: Pegged back by the need for creating uniform rules for regularising buildings built without first obtaining approval from the authority, the Capital Development Authority (CDA) is all set to do away with that restriction and deal with the issue on a case-by-case basis in Zone-IV.

"CDA will regularise private buildings owned by individuals in unacquired lands in zone-IV," CDA Member Planning Asad Mehboob Kiyani disclosed to The Express Tribune, while maintaining that the authority had decided to take the step after completing due process and suggested that this model would be replicated for hundreds of other such buildings in the capital.

Kiyani said that unauthorised or illegal buildings were being built in the un-acquired area by taking advantage of a vacuum left by CDA's lack of policy for the sector.

He said that building rules for every inch of Islamabad were established and have been uploaded on to CDA's website.

"It would not only help regularise illegal constructions but can also prove to be a decent source of revenue generation for the authority and later we may replicate this model for other buildings [in the capital] too," Kiyani said.

In the first move under the new rules, the CDA on January 30 gave provisional planning permission to an already constructed building over a plot in Mouza Chattha Bakhtawar along Park Road.

Located in Zone-IV, the plot is owned by Saeeda Somroo, a sister of former National Assembly Speaker Muhammad Mian Soomro — a former chairman of the Senate.

For this purpose, the CDA hopes to charge a hefty land-use conversion fee from the owner of the 6,624 square yards plot. The commercialization fee has been calculated at Rs1,875 per square foot and CDA is in line for a windfall to the tune of Rs124.24 million. Moreover, a regularisation fee up to Rs500, 000 will be charged while charges of access from  Park Road at Rs50,000 per month for a period of five years will be charged in advance, amounting to a further Rs3 million.

The planning parameters for this subzone have been determined to be a basement plus ground floor and three stories (with 50 per cent ground coverage).

"The owner will transfer land measuring 5,278 square yards — for use as parking and other public amenities — to the authority," Kiyani explained.

However, some CDA officials, who spoke to The Express Tribune on the condition of anonymity, that the authority had undertaken the move as a favour. In this particular case, there were no by-laws which allowed for the individual approval of buildings in Zone-IV.

The officials further argued that the land conversion and commercialisation rates should be approved by CDA's finance wing since they were the appropriate bodies in this regard. Moreover, the CDA's board has yet to endorse these rates.

According to a recent survey conducted by CDA, development and construction of individual buildings is being carried out unabated without seeking prior approval of CDA in different zones of the city, particularly in Zone-IV.

All construction activity, without obtaining prior approval of CDA, in un-acquired areas of Zone-I, II, III, IV and V are considered Illegal.

In past, the implementations of the Master Plan and Zoning Regulations have been largely ignored by the CDA and the Islamabad Capital Territory (ICT) administration for a long time on the pretext of 'jurisdictional ambiguity' among state organs.

The Supreme Court of Pakistan had advised that in the presence of the building and zoning regulations, CDA ordinance and the local government act of Islamabad, shirking of responsibilities by CDA was a crime. This was stated while hearing a petition filed by Pakistan Tehreek-e-Insaf (PTI) leader Imran Khan against illegal constructions in Banni Gala.

Islamabad, they said, is far more easily be identified as an island of the planned settlement, surrounded by ugly squatter settlements presenting a congested picture apart from an unhealthy environment.

"The political elite of the city influences growth of these settlements. Bara Kahu and its vicinity enjoyed the patronage of a senior Pakistan Peoples Party leader. Zone-IV and V were influenced by a well-connected family," a CDA official said.

Moreover, CDA had failed to provide affordable housing to the public all the while patronizing private, illegal housing development against the provisions of ICT Zoning Regulations.

These include those in Sector E-11, Khudadad Colony, Sectors G-12, F-12, Tarnol, Sarai Kharbooza, Sangjani, Shah Allah Ditta, Sectors H-13, D-13, E-13, F-13, IJP Road, Shahdara, Lakhwal, Malpur, Nurpur Shahaan, Banni Gala, Bara Kahu, Ghori Town, Iqbal Town, Koral etc.

Published in The Express Tribune, February 12th, 2018.
COMMENTS
Comments are moderated and generally will be posted if they are on-topic and not abusive.
For more information, please see our Comments FAQ