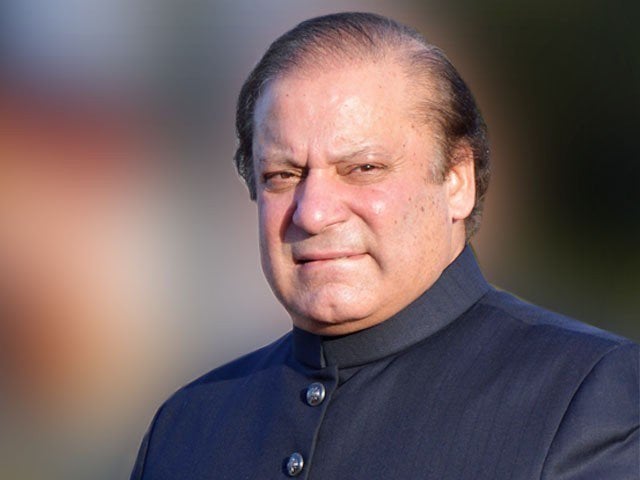 ---
LAHORE: After a successful rally in Peshawar, a brimming Nawaz Sharif will address three more political gatherings in the country in the remaining month of February as part of his mass-contact drive, senior party officials have revealed.

"Sharif's ability to pull large crowd in his back-to-back political gatherings in different parts of the country has given the PML-N a new hope," a senior member of the party told The Express Tribune.

He said the party came under immense strain after the Supreme Court initiated proceedings in the Panamagate case, adding that the party got a massive jolt with the disqualification of Sharif.

Sharif all set to lead 'homegoing' rally today

"However, after holding successful party meetings, the pressure has completely dissipated," he said. "Rather, it has turned the tables on the forces conspiring against us," he claimed.

The senior member said the former prime minister would continue his mass-contact drive in the best interests of the party "that has started to build a narrative in favour of the party".

Senator Perveiz Rashid told The Express Tribune, "Sharif will hold a political gathering in Sheikhpura on February 18. After 10 days, we will hold another gathering in Bahawalpur on the 28th."

PML-N rally: 'Go Zardari go!' rings out in Lahore

He said the former prime minister had also got a political gathering planned in Chitral, but due to poor weather, "we haven't been able to continue with our plan".  He added, "As soon as we are given a green signal to fly, we will plan a gathering in Chitral this month."

The former prime minister has already addressed two political gatherings – one each in Peshawar and Muzaffarabad.

Rashid said the PML-N would be able to grab all eight seats from Punjab. He claimed that the opposition would fail to reach consensus on a joint candidate as a result of which the party would win the eighth seat.

"We have 28 votes for our 8th candidate; and on the back of our majority, we will make a clean sweep in Punjab," he said.

The former information minister, however, refused to reply to a question regarding a recent press conference by former interior minister Chaudary Nisar Ali Khan.

Answering a question, he said Begum Kulsoom Nawaz, the wife of former prime minister Nawaz Sharif, had undergone a final 6th chemotherapy. He said in a week or 10 days, doctors would review her health and decide whether she could go back home or not, he added.

Rashid said there was no pre-arranged schedule for Sharif to fly to London for the reason that he had a lot of court cases to attend to in the country.

"The way the party has been brought under the accountability axe has all the credentials of pre-poll rigging," he said, adding, "Not a single day goes by when we are not grilled either by NAB or the courts in the name of accountability."

Back in the saddle: Sharif puts foot in PML-N stirrup after vote

Only Sunday was a day "we used to take a sigh of relief but that, too, is not the case anymore", Rashid quipped. "Now, we are called to the courts on Sundays as well."

He said in the election year, the PML-N was being singled out for the accountability process. "This reeks of pre-poll rigging."

Meanwhile, soon after attending a Supreme Court hearing in connection with non-provision of clean water to the residents of Lahore, Punjab Chief Minister Shehbaz Sharif went to meet his brother Nawaz Sharif at Jati Umrah.

According to sources, details of the court hearing and cases were discussed at length during the meeting. In addition, Nisar's recent news conference and the Senate elections were also discussed.
COMMENTS
Comments are moderated and generally will be posted if they are on-topic and not abusive.
For more information, please see our Comments FAQ