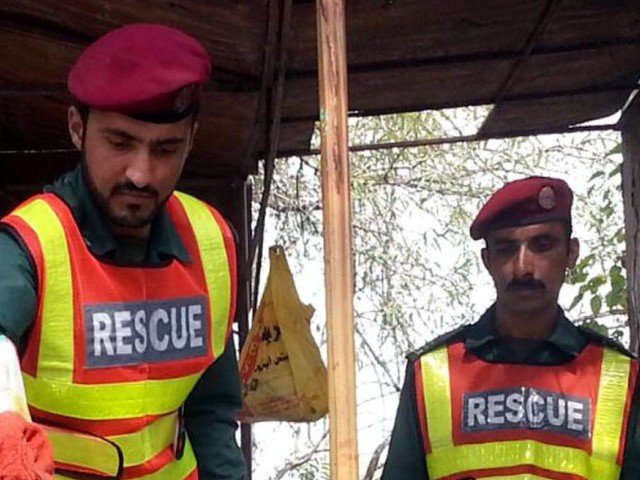 ---
ISLAMABAD: A Rawalpindi resident on Sunday jumped in a 100-feet deep well in a suspected suicide attempt and then refused to come out for hours on end.

Rescuers finally managed to evacuate him after an hours-long operation.

Danish Ali,25, a resident of Bakra Mandi area, jumped in a deep well in what is believed to be a suicide attempt.

At first, the rescue team were told that it was an accident as he fell while fixing a water pump.

However, when the rescuers reached the scene, they learnt it was a suicide attempt, as the man refused any assistance.

"Reportedly, he was disturbed over some family matters. He refused to be rescued. When one of the rescuers went down initially, the man threatened to capture him as well," a Rescue 1122 official told The Express Tribune.

Heartbroken Indian man commits suicide during video chat with lover

The rescuer was called back up for his safety, and then the rescuers started counseling and convincing the him to reconsider his decision.

It took them a while to convince him otherwise, following which rescuers went down and safely brought him back up.

Officials said the man after jumping in the well was holding on to something due to which he did not drown.

He suffered no injury but was in a shock, officials said. The whole operation lasted three hours, and over a dozen officials took part in the operation.

After the evacuation, staff wanted to take him to hospital but the victim refused.

A senior rescue officer then talked and convinced him to see a doctor, following which he was shifted to the nearby Combined Military Hospital Rawalpindi.