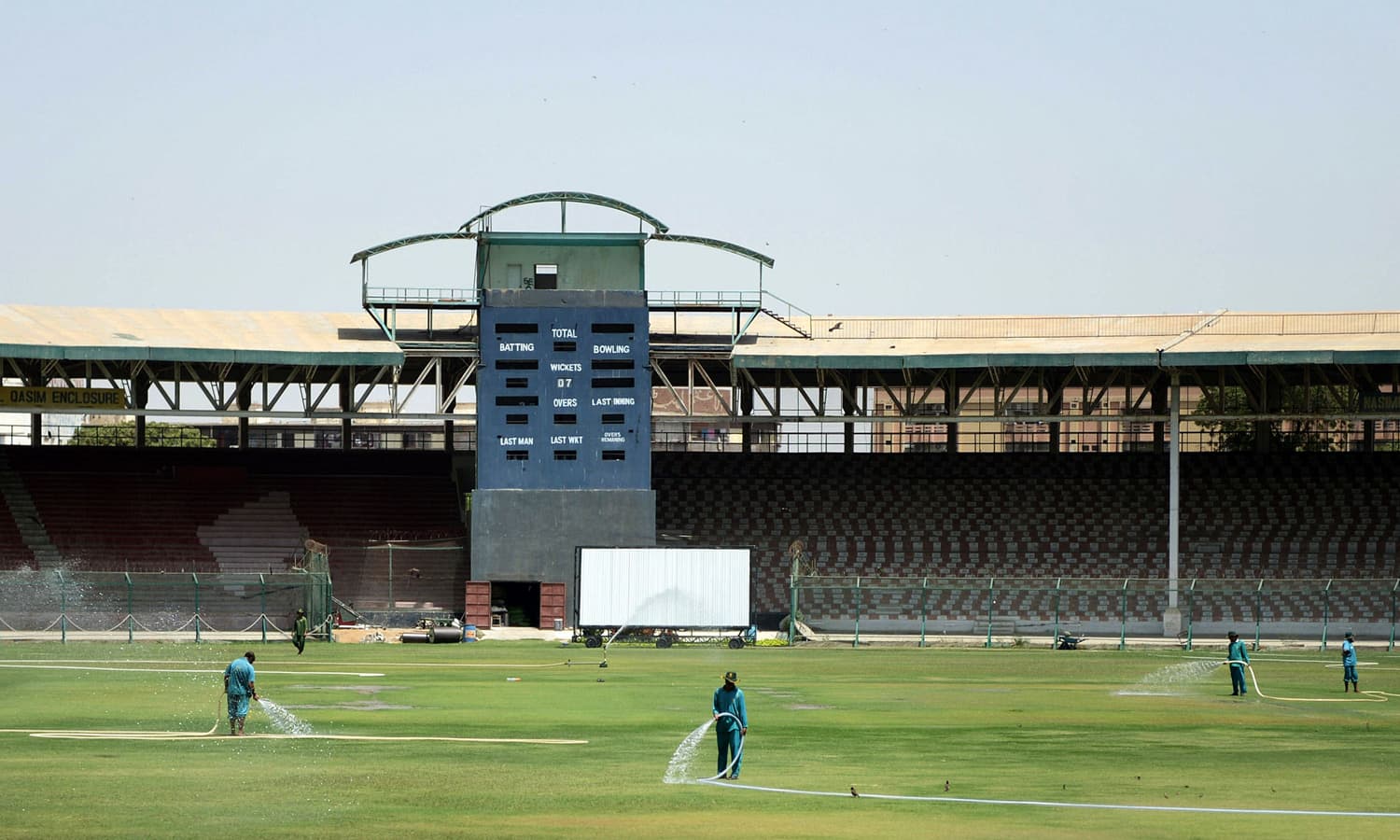 ---
KARACHI: Karachi inched one step closer to host the final of the Pakistan Super League's (PSL) third edition as the international risk management and security consultant for Global Sports, Reg Dickason, showed satisfaction over the full-dress rehearsal conducted on Sunday.

The Sindh government, police along with the help of Pakistan Rangers, Pakistan Army and other security agencies presented a complete demonstration of the security arrangements for the March 25 extravaganza.

"We were provided with a comprehensive drill and a professional presentation with the help of all security agencies, combined with the efforts of PCB chairman Najam Sethi, which is encouraging and it will be reflecting in the report that I'll be submitting to the Pakistan Cricket Board (PCB) and the International Cricket Council (ICC)," said Dickason.


Karachi prepares for PSL final with full-dress rehearsal


During the rehearsal, Dickason was taken through the security from airport to the team hotel and then to the stadium. He was also briefed about the entrance of the players and how they will be taken to the dressing room and then to the ground.

The rehearsal also included an Army commando rescue drill from the pitch for emergencies. He was also shown the full functionalities of the mobile hospital put in place at the venue.

When asked if he was satisfied with the arrangements, Dickason said: "We have spent many months discussing the arrangements with PCB. The level of preparations is remarkable, we have something to discuss but overall it's extremely positive."

He continued by saying that PCB was true to its word. "From what we have seen today, that has been demonstrated, the documentation, the level of commitment shown by all the stakeholders involved, is very satisfying. PCB has delivered what they promised and committed on papers," he said.

Commenting on the return of international cricket in Karachi, Dickason said: "That is not my decision, but by the level of preparation for PSL3 final is excellent. It is a step forward on a long journey. If PSL3 final is played in Karachi that will be a positive step, like they have done in Lahore."

"Each and everything was conducted in a professional and proficient way. I will be submitting my report in next seven days," he added.