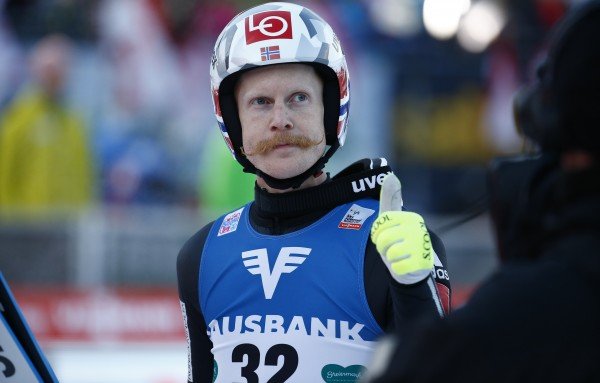 ---
PYEONGCHANG: Robert Johansson soared through sub-zero winds to win ski-jumping bronze at the Pyeongchang Winter Olympics but most of the talk afterwards focused on his magnificent ginger moustache.

The 27-year-old's eye-catching facial hair quivered as he flew into third place in the normal hill event, where spectators and even competitors shivered in temperatures that plumbed minus 12 degrees Celsius (10 Fahrenheit) but felt much colder with a fierce wind gusting off the mountain.

The blustery conditions caused numerous delays when the jumpers finally finished well beyond midnight on Saturday night.

Pyeongchang Games organisers probe possible cyber attack

Johansson however was warmed by the rabid attention on his handlebar moustache.

"I started it two years ago and it's been good for me," he told reporters, smiling, after grabbing the first Olympic medal of his career.

"I started getting compliments for it and just went with it."

Andreas Wellinger of Germany might have won gold to stun reigning double Olympic champion Kamil Stoch, but Twitter users were more obsessed with the curling foliage adorning Johansson's upper lip.

"Norway's Robert Johansson has won the Moustache Games," joked one.

Another chipped in: "Best thing in the Winter Olympics so far: Robert Johansson's moustache!"
COMMENTS
Comments are moderated and generally will be posted if they are on-topic and not abusive.
For more information, please see our Comments FAQ