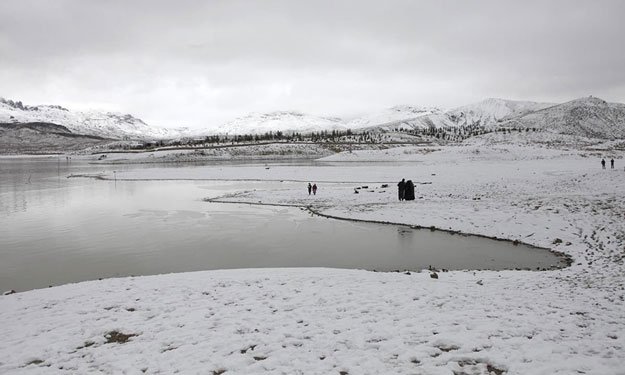 ---
ISLAMABAD: Tourists have appealed to Hanna Lake Development Authority (HLDA) and Balochistan government to take immediate measures to revive the lost beauty of Hanna Lake, once the most visited and easily accessible tourist attraction points of Balochistan.

Only 17km away from Quetta city, the historic tourist point Hanna Lake has completely dried up, leaving visitors in dismay.

Balochistan — Pakistan's canoe-it-all province

"I heard that Hanna Lake has dried up and came to see it with my own eyes," Fazal Lashari, one of the people present in the premises of the lake, told APP.

"I can't believe that the most beautiful and serene tourist point of the province is no more," he said, adding that HLDA must start remedial measures to fill the lake up to the brim.

Every summer, tourists from across the country and various parts of Balochistan thronged to Hanna Lake for respite from the scorching heat. Hanna Lake's most attractive sight is a small mountain built in between the lake where tourists used to paddle boats for reaching to middle of the lake. But now visitors walk through the barren lake to reach there.

Unseen Balochistan: 20 stunning pictures that will take your breath away

Baz Gul, a resident of Hanna valley, said, "A sustainable solution lies in recharging ground water by building dams and controlling extraction of underground water as heavy rainfall will only fill the lake on temporary basis."

Over a century old, built by the British in 1908, this lake was spread over an area of 818 acres with a holding capacity of over 220 million gallons of water and a depth of 49 ft.

Closer to Urak Valley and surrounded by mountains, the lake, which was once famous for its beautiful scenery, is now a sight of barren land.

Experience Pakistan

Cracks have started to appear in the lake bed as there has been no rainfall here for months.

The natural cycle of rainfall has been severely affected as a result of deforestation, however, due to no seasonal rainfall the unique water reserve has dried up.

Another visitor Maria Bangolzai said, "Definitely citizens of Quetta love the venue; nestled deep in the midst of towering mountains, it gives them enjoyment, a good view of their city."

Majority of the people who visited Quetta from other cities felt it was compulsory to pay a visit to Hanna Lake, she added.