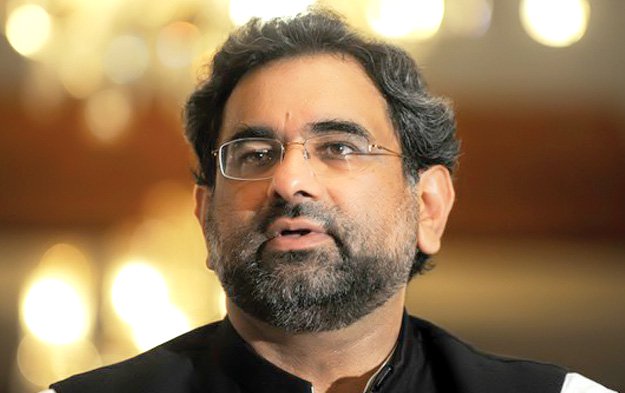 ---
ISAKHEL: Prime Minister Shahid Khaqan Abbasi on Saturday called for a 'jihad' against horse-trading in politics and stressed the need for resisting and shaming those trying to win Senate seats by using their fortune.

"Senate election is due in a month. I ask, how a party or individual with no MPA, can become a senator," he said at a public gathering in Isakhel, after launching work on the gas supply project to Isakhel Tehsil and surrounding areas.

"There is only one method [that is] of plunder and venality which we have to reject. This can never be in country's interest. We have to launch jihad against it," the prime minister said.

Senate elections: Parties make closed-door alliances to gain upper hand

He said that they would personally resist and shame those who would get Senate membership by buying votes. "(We) will shame them. (We) will present them in the public court," he said. He added that by winning the Senate membership with the help of their riches a senator could neither represent the people nor serve the Senate.

He sought public endorsement of his views, asking the gathering to raise their hands in support of what he said. The premier added that those involved in horse-trading would be exposed and the PML-N would face them.

Earlier, Abbasi launched the project by unveiling the plaque and welding a gas pipeline. He was accompanied by parliamentarians from the area, Obaidullah Shahdi Khel and Mumtaz Tamman; provincial minister Raja Ashfaq Sarwar; and party leaders, including Hanif Abbasi, Anjum Aqeel and Siddiqul Farooq.

Senate elections: Zardari's overtures in Balochistan 'amount to horse-trading'

The project would cost Rs 2.3 billion, involving the government's direct funding of Rs 1.2 billion and Rs 1.06 billion indirect funding. It comprises a transmission line of 58 kilometers stretch and distribution network of around 406 kilometers. The project would benefit 180,000 people.

The prime minister told the gathering that the project was the biggest ever gas project of Punjab and vowed to expand it. He said the PML-N government had inherited a ban on new gas connections due to gas shortage but now all the consumers were getting uninterrupted gas supply and long queues at CNG stations had also ended.
COMMENTS
Comments are moderated and generally will be posted if they are on-topic and not abusive.
For more information, please see our Comments FAQ