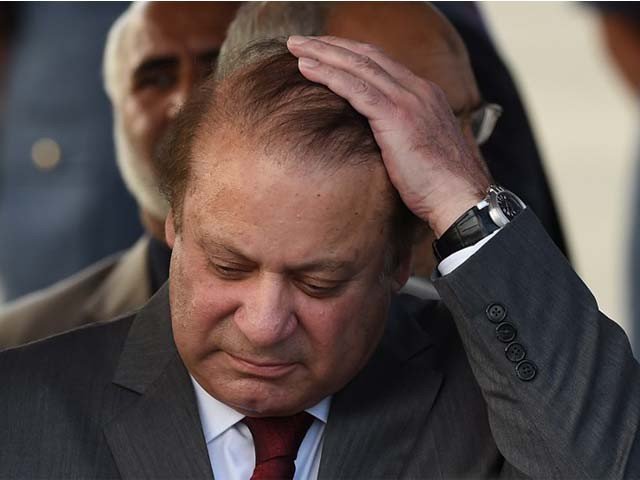 ---
ISLAMABAD: In a bid to keep the Pakistan Muslim League-Nawaz (PML-N) united ahead of the Senate elections, party supremo Nawaz Sharif is set to visit the four provinces in a bid to resolve internal disputes over the award of tickets for election to the upper house.

In this context, the former premier would hold a public gathering in Sheikhupura on February 18 where he is also likely to unveil the upcoming plans of the PML-N for the general elections, apart from meeting provincial lawmakers over the Senate ticket issue.

Timeline: MQM-Pakistan rift over Senate nominations

A statement issued by the PML-N on Saturday said party chief Sharif and Maryam Nawaz would address a public gathering in Sheikhupura for which arrangements were being finalised.

In addition, Maryam is also scheduled to hold a 'social media convention' in Mansehra on February 16 to forge a strategy to counter Pakistan Tehreek-e-Insaf's heavy presence on social media.

Sources in the PML-N said that Sharif would soon visit Khyber-Pakhtunkhwa, Balochistan and Sindh to hold public gatherings ahead of the general elections in order to mobilise political support for the party. His visit to Gilgit-Baltistan has long been on the cards but has not been finalised yet, said a senior party leader while requesting anonymity.

According to the sources, the PML-N chief has on multiple occasions in the past deferred his plan to visit G-B mainly because he wants to focus on the four provinces, the federal capital and the Federally Administered Tribal Areas (Fata) where general elections are scheduled.

Another party leader said Sharif's expected visits to the provinces were not specifically linked to the general elections. He added that the former premier was planning to meet provincial lawmakers from the PML-N and 'likeminded' political groups having representation in the provincial assemblies to ensure party's support for Senate elections.

The PML-N leader said that certain groups in the party including in Punjab and K-P were not happy with the awards of tickets for Senate polls to candidates of their rival lobbies. In this context, Sharif would hold meetings with party's local leaderships particularly in Punjab and K-P to resolve the disputes.

"There are certain lobbies in the party that feel left out. They need to be taken in the loop," the politician said.

All set for scrutiny of Senate candidates

In Punjab, the lobbies close to Chief Minister Shehbaz Sharif and former interior minister Chaudhry Nisar Ali Khan are reportedly not happy that candidates close to Maryam were mainly awarded Senate tickets and party loyalists were not consulted in this regard, it is learnt.

In K-P, senior party leader and Prime Minister's Aviation Adviser Sardar Mehtab Ahmad Khan and Deputy Speaker National Assembly Murtaza Javed Abbasi are not happy over the award of tickets to candidates backed by provincial party president Ameer Muqam, according to sources.

However, Muqam denied that the party was locked in any internal division over the award of Senate tickets.

"The senior party leaders were duly consulted before the award of tickets in each province, Islamabad and Fata (where candidates are being finalised). The talks of internal rift are just rumours aimed to dent the PML-N. But conspirators would fail," he told The Express Tribune.
COMMENTS (1)
Comments are moderated and generally will be posted if they are on-topic and not abusive.
For more information, please see our Comments FAQ