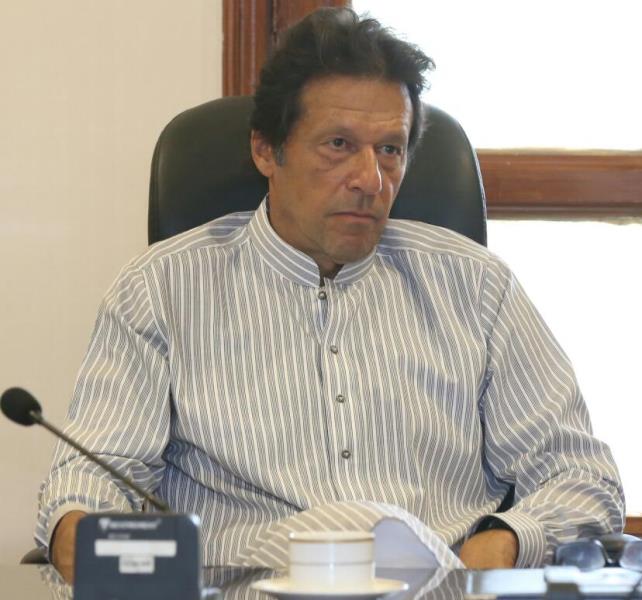 ---
ISLAMABAD: Taking notice of violation of its code of conduct at NA-154 Lodhran, the Election Commission of Pakistan (ECP) has summoned Pakistan Tehreek-e-Insaf (PTI) chief Imran Khan and others to appear before its regional election commissioner today [Sunday].

Regional Election Commissioner Hammad Ijaz, who is also the returning officer for NA-154, on Saturday sent notices to the PTI chief, its other leaders Shah Mehmood Qureshi and Murad Saeed as well as he Awami Muslim League (AML) chief Sheikh Rashid.

The NA-154 seat, where a by-election is scheduled for tomorrow [Monday], had fallen vacant after PTI's top leader Jahangir Tareen was disqualified by the Supreme Court of Pakistan. His son Ali Tareen is contesting the by-poll from the constituency.

ECP serves notice on Imran after by-poll code defiance

The ECP had warned the PTI leadership that under elections code of conduct, no member of the National Assembly or a provincial assembly can visit the constituency to take part in the election campaign. However, the PTI leaders addressed a public rally in the constituency on Friday, defying the ECP's directives.

Issuing a notice on Saturday, the ECP said it had been confirmed by the monitoring team appointed by the ECP as well as media reports that the PTI leaders and Rashid attended and addressed the party workers at Fiber Cotton Factory, Ada Pipliwala in Lodhran.

"[This] is [a] glaring and blatant violation of the aforesaid code of conduct and directives issued by the Election Commission, and as such, is liable to be proceeded against under the relevant provisions of law," read the notice.

Violation of election rules: Judge rules Imran receive notice in person

The PTI chief has been issued such notices in the past as well. A district election commissioner from Jhelum was the first to do so. After that, many other district election commissioners also issued notices for violation of the code of conduct.

The cases of such violations were sent to the ECP in the past also. However, no punitive action has been taken by the commission so far against any such alleged violators.