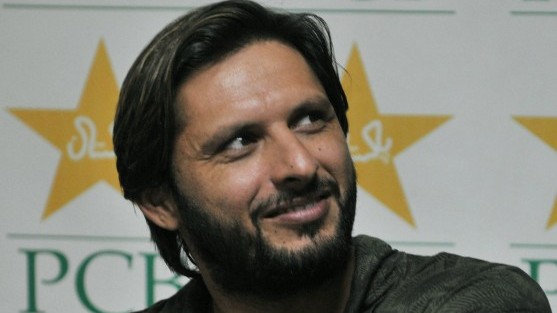 ---
ISLAMABAD: Former Test Captain Zaheer Abbas was stunned by the decision to appoint Shahid Afridi as captain especially for the Tests.

He said the selectors should have given more thought on the captaincy issue.

"The move is a big gamble and could backfire as the all-rounder was not a regular in the five-day side," Abbas said while talking to APP on Wednesday.

"I am really surprised at the board's decision because he has not played a Test in the last four years," he said. "It is a strange decision and one that could badly backfire because Shahid (Afridi) has not been a regular Test player and his last Test was in 2006. So how can the board give him the captaincy for two very tough series against Australia and England," he said.

"I don't think there was a hurry to announce the captain for the England tour. The board could have waited for the Asia Cup to begin and then decide who the best choice was to lead Pakistan in the Tests," Abbas added.

Abbas pointed out that Test cricket was unlike Twenty20 and ODIs where luck played a big part. "Test matches are the real challenge and no player can hide his weaknesses or issues in a Test match," he said.

Abbas said it would be tough for the 30-year-old all-rounder to lead Pakistan in England. "I think Shahid (Afridi) will be really tested in England as he has been out of the Test side for four years now," he said.

Rumors are there that former skipper Javed Miandad and ex-chief selector Aamir Sohail were equally disappointed with Afridi's appointment and have even conveyed their reservation to the PCB chief.

However, former selector Abdul Qadir backed Afridi's appointment and said it was a step in the right direction."I think the board should have done this much earlier. I don't know why they delayed it. I would also urge the PCB to name Salman Butt as vice-captain for the Asia Cup and England tour," the former leg-spinner said.

"In the existing circumstances he (Afridi) is the best choice and I think he should continue until the board is able to groom a vice-captain properly," he said.

Qadir backed former skippers Younis Khan and Shoaib Malik's inclusion in the 35-man list of probables for the Asia Cup and the subsequent tour of England.

Former Pakistan captain Wasim Akram felt Shahid Afridi may not be the ideal man to lead in Tests, but he is certainly the best option available to lead in all formats of the game.

In an interview to ESPN, Akram said Afridi was the obvious choice.
COMMENTS (4)
Comments are moderated and generally will be posted if they are on-topic and not abusive.
For more information, please see our Comments FAQ