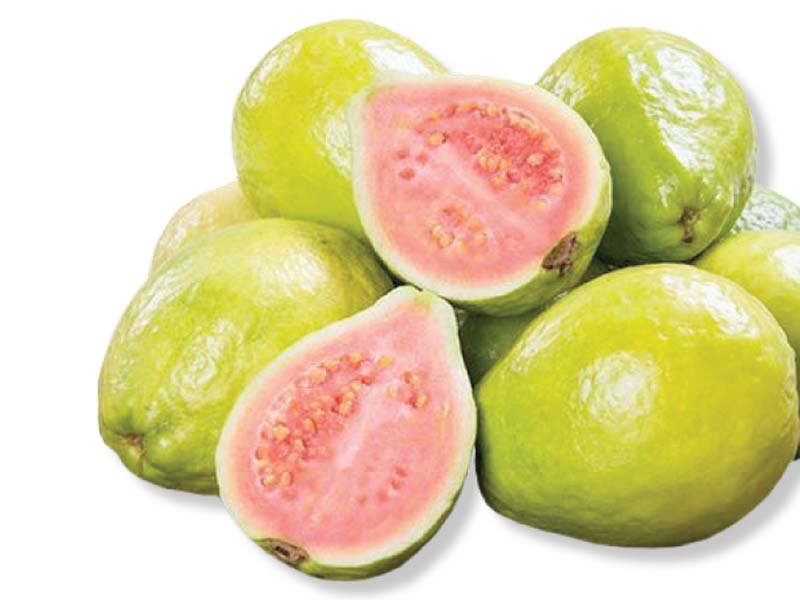 ---
SIALKOT: The provincial agriculture department has chalked out a plan to promote guava fruit cultivation in selected districts of the province.

The concept of the programme was to expand cultivation of guava fruit on large scale. If successful, the programme would be replicated in other districts of the Punjab.

The agriculture officials said on Thursday that under the plan, demonstration blocks of guava plants over 10 acres of land will be developed at tehsil level in Sialkot, Lahore, Narowal, Gujranwala and Hafizabad districts for the guidance of growers.

They added the agriculture department would extend full cooperation and necessary assistance to growers for protection of guava farms from pest attacks in these districts.

Guava is a sweet and delicious fruit cultivated in the tropical climates. This seasonal fruit is round or pear-shaped and is light green, yellow or maroon in colour when it ripens. It has a white or maroon flesh, depending on its type, and has small hard seeds enveloped in its soft, sweet pulp.

It is mostly eaten raw or consumed in the form of juice, jams, and jellies. This popular fruit is a powerhouse of nutrients. Guava is a good source of energy, dietary fiber, and vitamins such as vitamin A, vitamin C, vitamin B-6, folate, thiamine, and riboflavin. It also contains essential minerals like calcium, phosphorus, magnesium, iron, and potassium.

Meanwhile, under the directives of Punjab chief minister a "Crop Biomass" cell had been set up in agriculture department.

Agriculture department officials said the basic aim of setting up the centre was to evaluate biomass from crops waste and to gather information across the province to generate electricity from alternative resources.

They said that the centre would coordinate with firms interested in generating electricity from biomass and also focus attention on research for developing close coordination with national and international institutions having skill of generating electricity from biomass.

The cell would also find out ways and means to minimise wastage of crops as well as it would make viable recommendations for protection and transportation of crops waste.

Punjab was producing over 50 million tonnes of agriculture waste every year out of which 6.44 million tonnes was sugarcane sediment which was being used by sugar industry for power generation, officials added.

They pointed out that special attention would be accorded on formulating biomass management system and setting up crop waste processing plants in Punjab.

Published in The Express Tribune, February 9th, 2018.