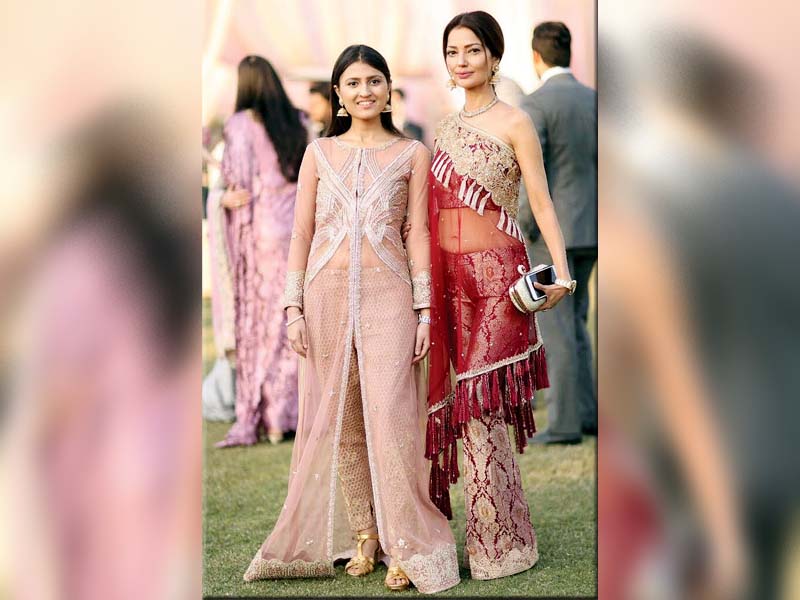 ---
Natasha Hussain, a model and host, and her daughter Tanya, a student at University College London, majoring in history, share a strong bond. Tanya wants to pursue acting and also wants to complete her Masters. The mother and daughter duo tell us all about the special bond they share

What's your first memory of each other?

Natasha: The first time I saw Tanya is when she was born in Boston. She was so fair that I thought she would get mixed up with the other babies so I started screaming "tag her, tag her, please tag her name Tanya!" haha.

Tanya: My first memory of Mama is when she dropped me to school on my first day (I was two and a half) and I was really sad to leave her. But when I walked out of class crying, the first thing I saw was her sitting on the bench waiting for me!




What is the craziest thing you have done together?

Natasha: We both climbed the Mushkpuri peak in Nathiagali together just to spend time with each other away from the world.

Tanya: It was wedding season and we were going from one wedding to another and we ended up switching our clothes in the car!

If you could only wear one piece of clothing for the rest of your life, from the others closet, what would it be?

Natasha: Her UCL sweatshirt which she does not let me touch!

Tanya: Mama's seven pairs of skinny jeans that she never lets me wear.




If you could swap places with each other, what's the first thing you would do?

Natasha: Go to UCL instead of Kinnair College Lahore.

Tanya: I would just make the most of being the very charming Natty!

What is the one thing you love about each other?

Natasha: I love the fact that Tia is the best listener, therefore ends up giving the best advice ever.

Tanya: The fact that not only is she my mother, but she is also my best friend.

If you are fighting with each other, how do you make up?

Natasha: The best way to make up with Tia is to start talking to her about something that is of her interest, like going into acting.

Tanya: All I have to do is serve her tea with her favourite biscuits (her fave combo) and she starts smiling!




What is the one secret talent your mum/daughter has that you wish you did too?

Natasha: Tia has this amazing talent of making the less privileged ones fall absolutely in love with her.

Tanya: The ability to be super relaxed, even in super crazy situations.

Describe your mum/daughter in three words:

Natasha: My only confidante!

Tanya: Caring, fiery and ambitious.

Which fictional character is your mum/daughter most like?

Natasha: Sleeping Beauty as she loves her sleep.

Tanya: Belle from Beauty and the Beast because she's very beautiful, caring and affectionate.




How are your personalities similar?

Natasha: We both love being the centre of attention!

Tanya: We are both very family oriented.

I can't live without mum/daughter because…

Natasha: She's the life in me!

Tanya: Without her love, presence, guidance and support, I am nothing!