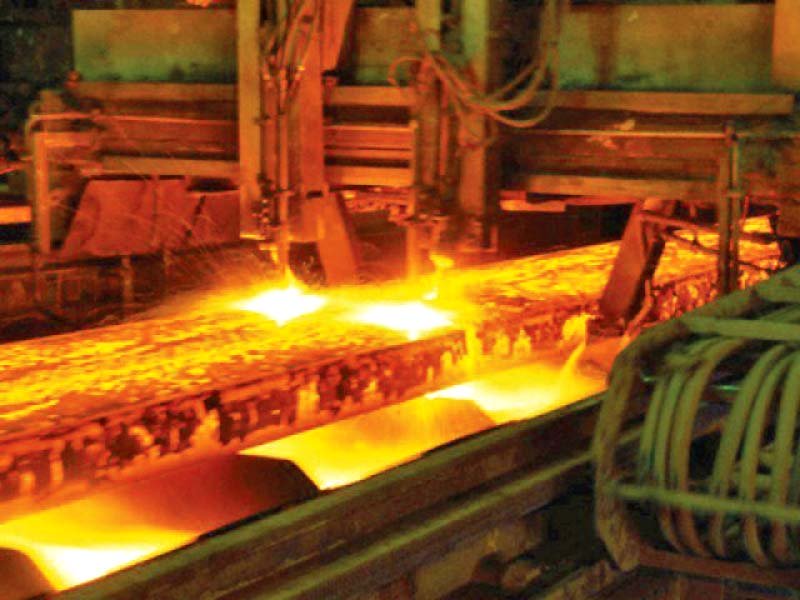 ---
KARACHI: Pakistan Steel Melters Association (PSMA) has fiercely opposed the grant of duty and tax exemptions to China State Construction Engineering Corporation Limited (CSCEC), saying the concession will cost the national exchequer about Rs11 billion.

Under SRO 47(I) 2018, CSCEC, which is working on the Sukkur-Multan section of motorway, has been allowed duty-free import of construction material and machinery into Pakistan.

To record its reservations at the highest level, the PSMA has drawn attention of Prime Minister Shahid Khaqan Abbasi to this issue through a letter, requesting the premier to withdraw the disputed duty and tax exemptions offered to a foreign company at the expense of domestic steel sector.

Govt struggles to defend tax waiver to Chinese firm

In 2017, steel melting in Pakistan was coined as the fastest growing steel industry in the world as large-scale manufacturing data, published by the State Bank of Pakistan (SBP), showed that billet/ingot production had grown 62% year-on-year in the first four months of fiscal year 2017-18.

PSMA Senior Vice-Chairman Hussain Agha noted that the steel industry of Pakistan was gearing up for a massive $300-million capacity expansion in the next 24 months, which would lead to a manifold increase in the country's revenue receipts.

"Chinese are our brothers in progress and we warmly welcome CPEC (China-Pakistan Economic Corridor), however, we must ensure that it is done on a fair and mutually beneficial basis," a press release quoted Agha as saying.

The steel industry of Pakistan generates the largest amount in revenues within the growing industrial sectors of the country and also aims to meet the upcoming demand of CPEC projects by providing high-grade steel.

Agha, who is also Executive Director of Agha Steel Industries, said the first phase of Agha Steel's project was expected to come on line in 2018, which would directly save the government at least $180 million per annum in import substitution and generate additional taxes for the government.

Senate panel to probe tax waiver to Chinese firm

New steel projects expected to come on stream in the next 12 months will save the national exchequer billions of dollars in import substitution.

"PSMA strongly objects to any policies that could hamper growth in Pakistan and SRO 47(I) 2018 will dampen future investments besides causing losses worth Rs11 billion to the government in revenue collection," Agha said.

Published in The Express Tribune, February 8th, 2018.

Like Business on Facebook, follow @TribuneBiz on Twitter to stay informed and join in the conversation.