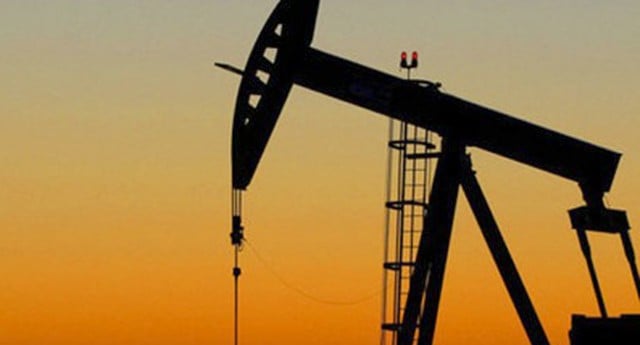 ---
SINGAPORE: Oil prices rebounded in Asian trade on Wednesday, taking their lead from strong performances in regional equities markets, analysts said.

New York's main futures contract, light sweet crude for delivery in July, gained 62 cents to 69.37 dollars a barrel. Brent North Sea crude for July delivery advanced 60 cents to 70.15 dollars. Crude prices headed up as dealers were heartened by strong performances by Asian bourses on Wednesday morning, analysts said.

"Oil is taking its cue from equities," said Victor Shum, senior principal of Purvin and Gertz energy consultants in Singapore. Major Asian stock markets rose in early trade on Wednesday, with the Japanese, Hong Kong and Singapore bourses heading up.

Traders were buying into the market following a dive in Asian stock markets on Tuesday, Shum added. "The fear factor that drove markets plunging down yesterday has subsided, therefore we are seeing equities and oil prices heading up.... Enough investors felt it was oversold," he said.

Rising tensions on the Korean peninsula and fears that the European debt crisis could torpedo economic recovery had sent Asian stock markets plummeting on Tuesday. Shum warned that oil prices could remain volatile until the issues are resolved.
COMMENTS
Comments are moderated and generally will be posted if they are on-topic and not abusive.
For more information, please see our Comments FAQ