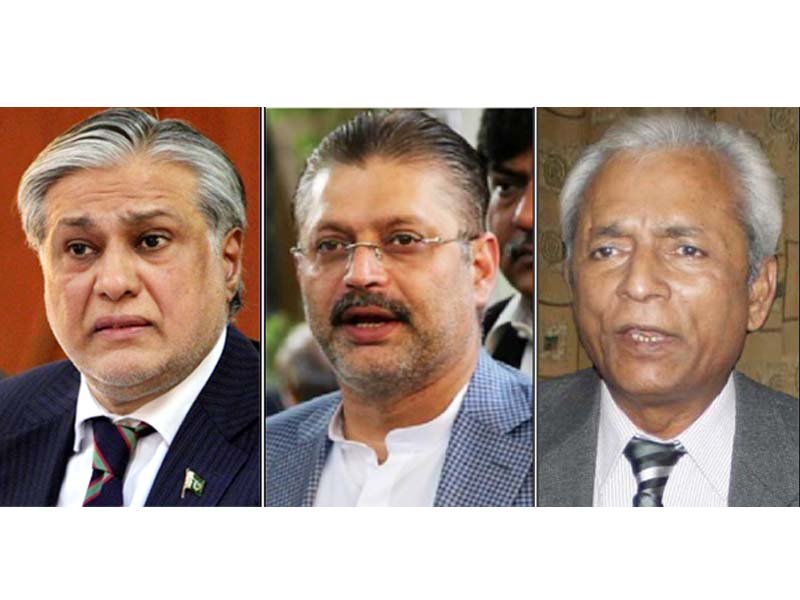 ---
KARACHI: The trend among Pakistani politicians of falling ill right after they are summoned by the courts is rising. Many leaders fall prey to an untimely, or perhaps timely, ailment.

Following are lawmakers who became sick after being summoned, and ended up taking 'refuge' at a hospital:

APML chief General (retd) Pervez Musharraf




When former president Pervez Musharraf was charged with treason, he underwent chest and back pain. He was shifted to a Combined Military Hospital, where he spent months and failed to appear before the court.

Even though his name was put on the exit control list, the interior ministry allowed him to leave the country for treatment.

PML-N chief Nawaz Sharif




Nawaz Sharif was advised to undergo a heart surgery after the emergence of Panama Papers in April 2016 amid calls for investigation into his offshore assets by the opposition.

The former prime minister was treated at a hospital in London.

Whether or not it was bad luck or something else, Nawaz did return to face the cases against him, which inevitably led to his disqualification as the prime minister.

PPP co-chairman Asif Ali Zardari




The former president, whose government was the first to complete a democratic term and enable a successful transition of power from one civilian government to another, used his medical reports to fight a corruption case filed against him in a British court by the government of Pakistan.

Of PTI, U-turns, Khooni liberals and Jangla bus service

Zardari pleaded that he was diagnosed with a range of psychiatric illnesses that included dementia, major depressive disorder and post-traumatic stress disorder during his detention in jail.

Regardless, he went on to become the president of Pakistan in 2009.

Ex finance minister Ishaq Dar




The PML-N lawmaker tendered his resignation to Prime Minister Shahid Khaqan Abbasi after the National Accountability Bureau initiated an inquiry against him for possessing "assets beyond his known sources of income".

Dar fell ill, with his counsel requesting exemption from the court.

The senior politician's report stated that he was severely ill, had an heart ailment, could not walk for three or four minutes at a stretch and will have to undergo angiography.

Ex petroleum minister Dr Asim Hussain




Asim Hussain, a PPP leader and a close aide of Asif Zardari was placed under a 90-day detention by an anti-terrorism court in 2016 after Sindh Rangers arrested him on charges of corruption and abetting injured terrorists at his hospital.

He felt chest pain, and was shifted to the National Institute of Cardiovascular Diseases.

Doctors said he suffered from a minor heart attack apart from having kidney problems.

Ex Information Minister Sharjeel Memon




PPP lawmaker Sharjeel Memon was taken into custody by NAB after the Sindh High Court rejected his bail plea in a corruption case pertaining to government advertisements.

He too was shifted to a hospital soon on the basis of a "severe back pain".

Former senator Nihal Hashmi




Earlier this month, the PML-N senator was sentenced to one month in prison for delivering speeches against Supreme Court judges.

He was taken into custody from the court premises but the very next day, complained of chest pain, and was shifted to a hospital.


COMMENTS (4)
Comments are moderated and generally will be posted if they are on-topic and not abusive.
For more information, please see our Comments FAQ