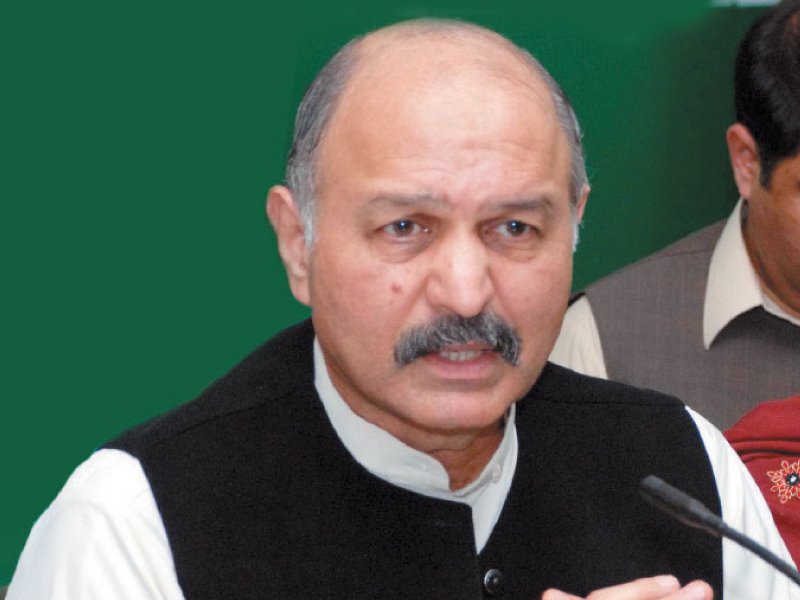 ---
ISLAMABAD: Senator Mushahid Hussain Syed on Wednesday resigned from his Pakistan Muslim League-Q (PML-Q) Senate seat days after he formally announced re-joining the Pakistan Muslim League-Nawaz (PML-N).

Mushahid will be contesting the upcoming Senate elections on PML-N's ticket.

His resignation was submitted on February 5 and was accepted by Senate Chairman Raza Rabbani on Wednesday.




Senator Mushahid Hussain joins PML-N

According to PML-N sources, the former PML-Q secretary-general was invited to re-join the party and was called for a meeting with party president Nawaz Sharif at Jati Umrah on Sunday. Mushahid during the meeting accepted Nawaz's invitation to formally join the PML-N.

Later, talking to The Express Tribune, the senator said the PML-N president said that he would be an asset to the PML-N.

Mushahid said, "At this critical juncture, Mian Sahib deserves full support in the struggle to preserve and strengthen democracy, particularly sanctity of the ballot and supremacy of parliament."
He lavished praise on the former prime minister for contributing towards national defence and security. "Mian sahib was instrumental in conducting nuclear tests in 1998, after overcoming all foreign pressures."