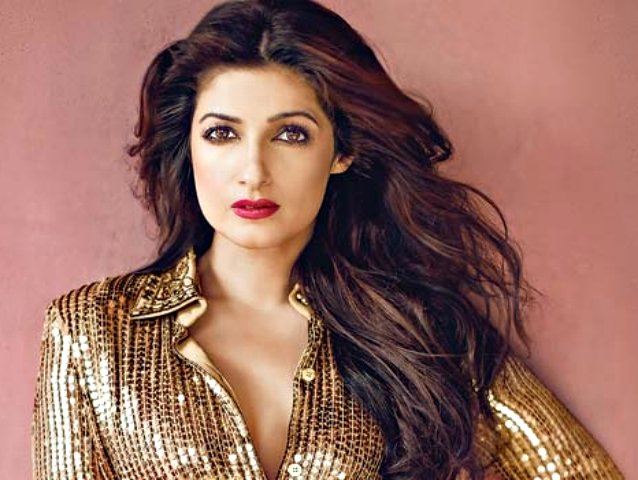 ---
NEW DELHI: Actor-cum-producer Twinkle Khanna says women should not use menstruation as an excuse to go on a leave. "I was a part of a show where in a lady said she runs more when she is on her period, so that no one can tell her to sit at home because she is weak," Twinkle said.

She continued, "A lot of people think women should stay at home anyway, so why give them an excuse to stop women from doing anything. If there is too much pain, then one can take a day or two off just like they do for any other sickness But they shouldn't make their period a reason to take a leave."




Twinkle has been busy promoting her film production PadMan - a biopic on Arunachalam Muruganantham, the inventor of a low-cost sanitary pad making machine in India.

The film is based on a short story from Twinkle's book The Legend Of Lakshmi Prasad which was inspired from the life of Muruganantham, a Tamil Nadu-based social activist who revolutionised the concept of menstrual hygiene in rural India by creating a low-cost sanitary napkins machine.




PadMan stars her husband Akshay Kumar as Muruganantham, while Radhika Apte plays his wife. Actor Sonam Kapoor will also be seen in a special role in the movie, which is being directed by R. Balki.

About how she got the idea to make a film on the subject, the mother of two said: "I was doing some research and reading some columns on menstruation and I came across Muruganantham's story. Immediately it gripped me because this was an incredible story. There were two parts to this story. One part was menstruation where a man was doing something for his wife.




"It was also a story about innovation where a man was not limited by his educational qualifications or his lack of proficiency in English and he goes on to become an innovator. So even if we want to give a message across, we have to give it in an entertaining way. If it is not going to interest people then they will not watch the movie," she shared.

Now, she hopes that the film will bring a change the way India looks at the topic of menstruation. "It is an entertaining film, and people will not feel uncomfortable while watch it with their families."

PadMan is slated to release on February 9, 2018.

Have something to add to the story? Share it in the comments below.