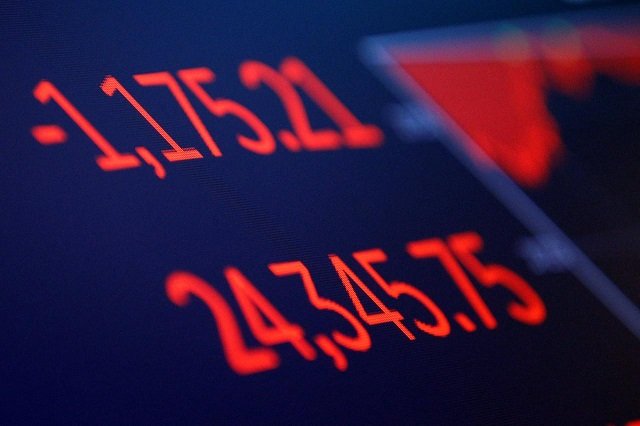 ---
Several major financial services firms faced technical service glitches on their apps or websites during Monday's volatile trading session, according to the companies and a monitoring service.

Investment firms T. Rowe Price and Vanguard apologized to customers for sporadic outages on their websites during the Dow industrials' 1600-point downturn and said that full service had been restored.

DownDetector.com, which monitors concerns and customer complaints about technical issues on Twitter and elsewhere, reported that the online brokerages TD Ameritrade and Charles Schwab also experienced issues.

Amazon stock market value on verge of eclipsing Microsoft

Customers of the affected firms took to social media to complain about the glitches, as they struggled to access their accounts.

Schwab spokeswoman Mayura Hooper said that because of heightened demand on Monday, some customers experienced a delay when logging on to one of the firm's trading applications and that the issue was resolved within a few minutes.

TD Ameritrade did not immediately respond to a request for comment.

Tesla sets massive stock awards for Musk based on boosting market value

Rowe tweeted at around 5 pm (1000 GMT): "We sincerely regret the inconvenience caused by the recent outage and would like you to know that the website is now available."

Vanguard spokeswoman Emily Farrell said the company was aware clients had experienced difficulties online and on Vanguard's mobile service, and that both were working again properly.

Technical outages are a particularly sensitive matter for Vanguard, which has faced glitches with its systems in recent years. Company leaders, including Vanguard's new chief executive Tim Buckley, have vowed to address matters by spending more on technology and hiring new workers.
COMMENTS
Comments are moderated and generally will be posted if they are on-topic and not abusive.
For more information, please see our Comments FAQ