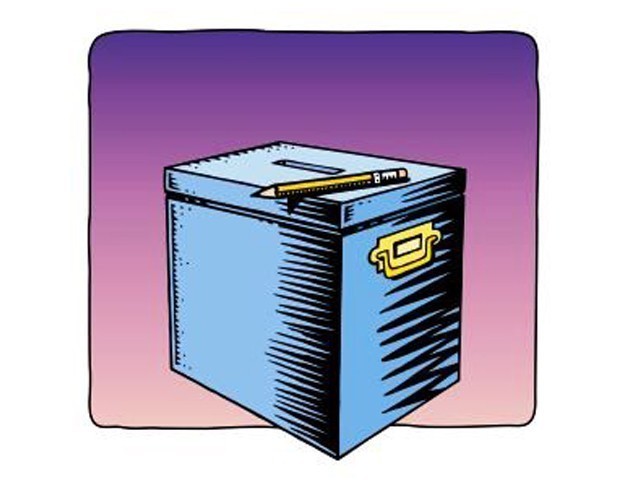 ---
KARACHI: The Pakistan Sarzameen Party (PSP) may become the only party in Sindh to get the votes for its nominee in the Senate elections without having a member in the provincial assembly.

The seven disgruntled Muttahida Qaumi Movement (MQM) - Pakistan lawmakers who have resigned from their party and joined PSP are likely to cast votes for Raza Haroon, a party nominee.  Sources privy to the development told The Express Tribune that Shiraz Waheed, Bilqees Mukhtar, Nadeem Razi, Mohammad Dilawar, Irtiza Farooqui, Muhammad Razaque and Abdullah Shaikh left MQM but can still case their votes. "They have submitted their resignations, which have not yet been accepted by the speaker. They are entitled to cast the votes," the Sindh Assembly secretary told The Express Tribune.   When asked about how many assembly members are required to elect a senator, the secretary said, the Election Commission of Pakistan has not finalised the formula yet.

Not only these seven members, but MQM's Irum Azeem Farooq and PTI's Hafeezuddin, who has formally joined the PSP, can also cast their votes in the upcoming Senate elections. "We are hopeful to get more than what other people expect because many MQM-Pakistan MPAs will also give their votes to our candidate, Raza Haroon," PSP President Anis Qaimkhani said.

Video of PML-N senator 'groping' girl in Karachi draws social media ire

The spokesperson for MQM-Pakistan, however, rejected the notion. "Those who have left our party and joined the PSP can't cast their votes because we have challenged their legal position in court following delaying tactics by the Sindh Assembly speaker to accept their resignations," he said.

Around 109 people from different political parties have gotten nomination forms for the Senate elections which will be held on March 3. Twelve senators from Sindh will be elected next month. According to the election commission schedule, the last date for filing of nomination papers is February 8 and the names of the nominated candidates will be displayed on February 9. "After that, we will start the scrutiny process which will continue till February 12 and the last date for withdrawal is February 19," the election commission spokesperson said.

As the senate elections are approaching fast, people and different political parties have started lobbying to get tickets and make alliances for the Senate elections.

In Sindh, the ruling Pakistan Peoples Party (PPP) has discussed various names for Senate positions. Senate Chairperson Mian Raza Rabbani and Murtaza Wahab will both retire this March. Moula Bux Chandio, Qasim Soomro, Rukhsana Zuberi, Khalid Javed, son of senior stalwart of party ND Khan and Kirshina Kolhi are among other names being considered for the ticket.

PTI discusses Senate elections strategy

Meanwhile, the names of Kamran Tessori, Dr Farogh Nasim, Aminul Haq, Shabir Qaimkhani, and Nasreen Jalil are reportedly being considered in MQM-Pakistan circles.

According to the party position in Sindh Assembly which has 168 members, the PPP has majority with 94 members, the MQM has 50 (including its nine members who have joined other parties, but their resignations have not yet been accepted), Pakistan Muslim League – Functional has nine, PML-Nawaz seven, National Peoples Party one, PTI four (including Hafeezuddin who has joined PSP) and one independent candidate Amir Hyder Shah has now joined PML-N. Two seats are vacant after the deaths of Mir Hazar Khan Bijarani and Sardar Ahmed Ali Pitafi, both of the PPP.
COMMENTS
Comments are moderated and generally will be posted if they are on-topic and not abusive.
For more information, please see our Comments FAQ