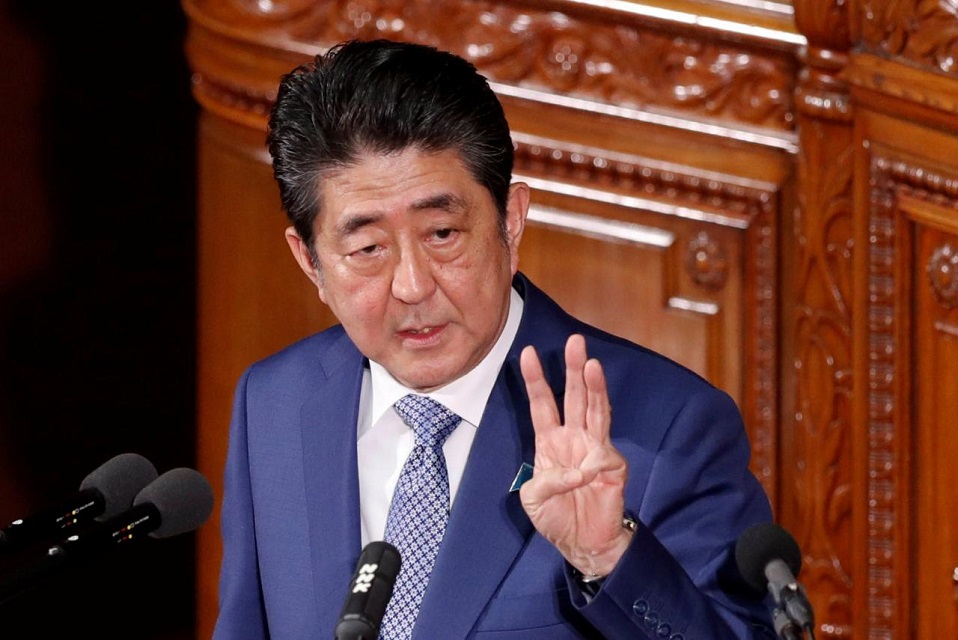 ---
TOKYO: Japanese Prime Minister Shinzo Abe welcomed on Monday the victory of a ruling party-backed candidate in a mayoral election on Okinawa, vowing to press ahead with a controversial plan to move a US Marines air base on the southern island.

The candidate, Taketoyo Toguchi, backed by Abe's ruling coalition, defeated incumbent Susumu Inamine, who opposed moving the US Marines' Futenma air base to his city of Nago in Okinawa's north from a more populous part of the island.

The victory by Toguchi - who stressed boosting Okinawa's economy in his campaign - is expected to give impetus to the long-stalled plan to relocate the base.

US military in Japan under alcohol ban

The election came just days before US Vice President Mike Pence was scheduled to visit Japan this week on a trip expected to focus on security ties in face of North Korea's nuclear and missile threat.

"I would like to proceed [with the relocation] based on a ruling by the Supreme Court of Japan, while seeking understanding of the public," Abe told reporters.

He said he wanted to support Okinawa's development.

Japan's Supreme Court ruled in 2016 in favor of a government plan to relocate the US military base, dealing a blow to islanders' efforts to get rid of the base altogether.

Japan's central government and authorities on Okinawa - reluctant host to the bulk of US military forces in the country - have bickered for years over the plan, first agreed between Tokyo and Washington in 1996.

Karachiites get a glimpse of Japanese culture

Many Okinawa residents have long associated the US military presence with crime, pollution and accidents, and resentment was rekindled by a spate of incidents involving US military aircraft. In December, a window fell from a US helicopter onto a school sports field, fanning safety concerns.

The Nago result could bode ill for Okinawa Governor Takeshi Onaga, another base opponent who is up for re-election later this year.