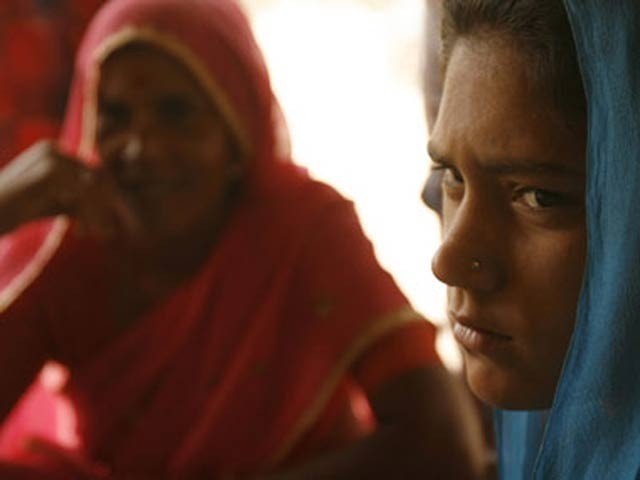 ---
PESHAWAR: The murder of actor and singer Sumbul Khan in Mardan was just one of the 19 major acts of violence against women across Khyber-Pakhtunkhwa so far this year, suggested data collected by a local non-governmental organization (NGO).

The first violent incident of the year took place when a woman, identified as Salma, committed suicide by setting herself on fire inside the Kotwali police station in Peshawar on January 2. Her extreme act was motivated by a protest against the release of a house owner she had had a dispute with.

Taken aback by the suddenness of the move, police officers took a while to respond as the woman suffered severe burn injuries. With the absence of any burns facilities in Peshawar, the woman had to be rushed to the Pakistan Institute of Medical Sciences in Islamabad for treatment where she succumbed to her injuries.

Gen Qamar attends funeral prayers for security personnel martyred in Swat blast

A few days later, a woman was gunned down by her family in Mansehra who had eloped and married a man she loved around 15 years ago.

On January 8, a boy killed his stepmother in the Saddar area of Mardan. A day later, a couple was killed in Maidan area of Dir, apparently in the name of "honour".

The same day, a man killed his own wife in the Doranpur area of Mardan.

Well-known stage actor Brekhna was killed along with her father by her suitor in the Kakshal area of the city. The man later committed suicide when he was chased by angry locals.

On January 18, brothers strangled their sister to death in Dera Ismail Khan in another case of "honour killing".

On January 28, a newlywed bride was killed in Kohat.

Sharif hints at clipping judiciary's powers

The following day, two brothers killed a doctor-to-be Asma Rani in Kohat for turning down a marriage proposal.

On the penultimate day of the month, a man threw acid on his wife and stepdaughter in the Betkhela area of Malakand.

Despite the fact that the province's top court is hearing a case on a similar incident which took place in DI Khan in October 2017, another girl was filmed naked by two boys in Parang area of Charsadda.

Before the month ended, there was time for a boy to kill his stepmother and then dumped her body in a deserted area falling within the remits of the Mathra police station in Peshawar.

It was followed by the alleged "honour" killing of two sisters in Pishtakhara area on the outskirts of Peshawar. The assailant was angry that they used to dance for a living.

Khyber-Pakhtunkhwa orders establishment of cardiac labs at divisional headquarters

Talking to The Express Tribune, rights activist Taimur Kamal said that they had collected the data and cases from incidents reported in newspapers. He, however, conceded that this data was not comprehensive since not every case of violence against women is reported in the media, while some cases are not even reported to the police.

"It is unfortunate that most of the rape and molestation cases are not reported to the police or let's say the police does not register the first information reports (FIRs) in each rape and violence case," he explained, adding that in Punjab, the media was far more vigilant and that the government also takes action once a case is reported in the media. This, he observed, was not always the case in Khyber-Pakhtunkhwa.

"A woman committed suicide inside the station house officer's office to register her protest against the release of a suspect whom she had accused of usurping her money and other belongings, but nothing really happened to that SHO," he lamented.

Tabdeeli? Progress, but many a mile to destination still

Women rights activist Ruskhshanda Naz, who went to court along with the mother of a teenaged girl who had been paraded naked in a DI Khan village last year, told The Express Tribune that social media had proved to be a blessing since it was highlighting issues which were not ordinarily highlighted by the media.

"Social media is highlighting negative things as well, but it is good that due to social media pressure the government is taking action in cases of violence against children and women," she added.

Published in The Express Tribune, February 5th, 2018.