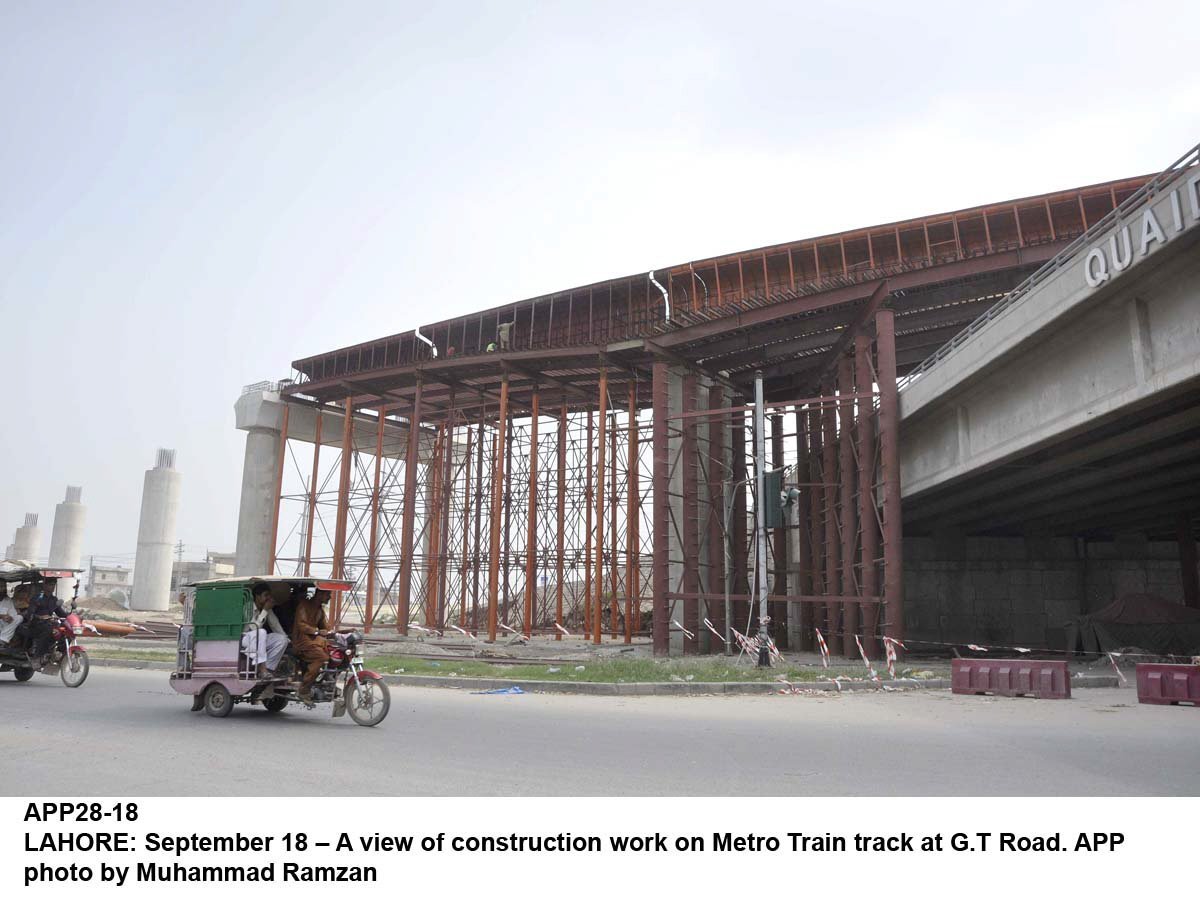 ---
LAHORE: The Punjab government has fixed March 15 as the deadline for completion of the multi-storey underground central station of the Lahore Orange Line Metro Train (OLMT) near General Post Office (GPO) on the Mall Road.

After inspecting the pace and quality of development work at the central station site on Sunday, the OLMT Steering Committee Chairman and Punjab Chief Minister's Advisor Khawaja Ahmad Hassaan said that the government has also renamed central station as 'GPO Station' which is rapidly being constructed on 22 kanals. All efforts are being made to complete this most critical station of the metro train project by March 15, he added.

He told media that piling work for construction of underground along the GPO, Supreme Court Registry and Saint Andrew's Church has also been successfully completed and soon it will be started at Mouj Derya Tomb for completing construction of 1.7-kilometer long underground track for the metro train.

He said the OLMT project has total 26 stations along a 27-kilometer long track that passes through densely populated and commercial areas of the city. As many as 24 stations are being constructed at a height of 40 feet from the ground level while the remaining two are being on constructed underground through cut and cover method, he said. He added that the project will provide safe and swift public transport facility to over 250,000 commuters on daily basis.

He was accompanied by Deputy Project Director Engineer Muhammad Asad and Habib Construction Services CEO Shahid Saleem.

The 27-kilometre metro train project is likely to cost over $1.65 billion (Rs165 billion), which is being funded through a loan by China's Exim Banks. According to the project documents, around $1 billion will be directly transferred to the Chinese contractors, CR-NORINCO, for procurement of the rolling stock while the remaining amount will be transferred to Pakistan for construction of track and provision of allied infrastructure.

The project is part of the city metro network and when completed, it will connect Raiwind, Multan Road, Mcleod Road, Lahore Junction Railway Station and the Grand Trunk Road. It will be the first line of the Lahore Metro, which is country's first mass rapid transit train system.

Published in The Express Tribune, February 5th, 2018.
COMMENTS
Comments are moderated and generally will be posted if they are on-topic and not abusive.
For more information, please see our Comments FAQ