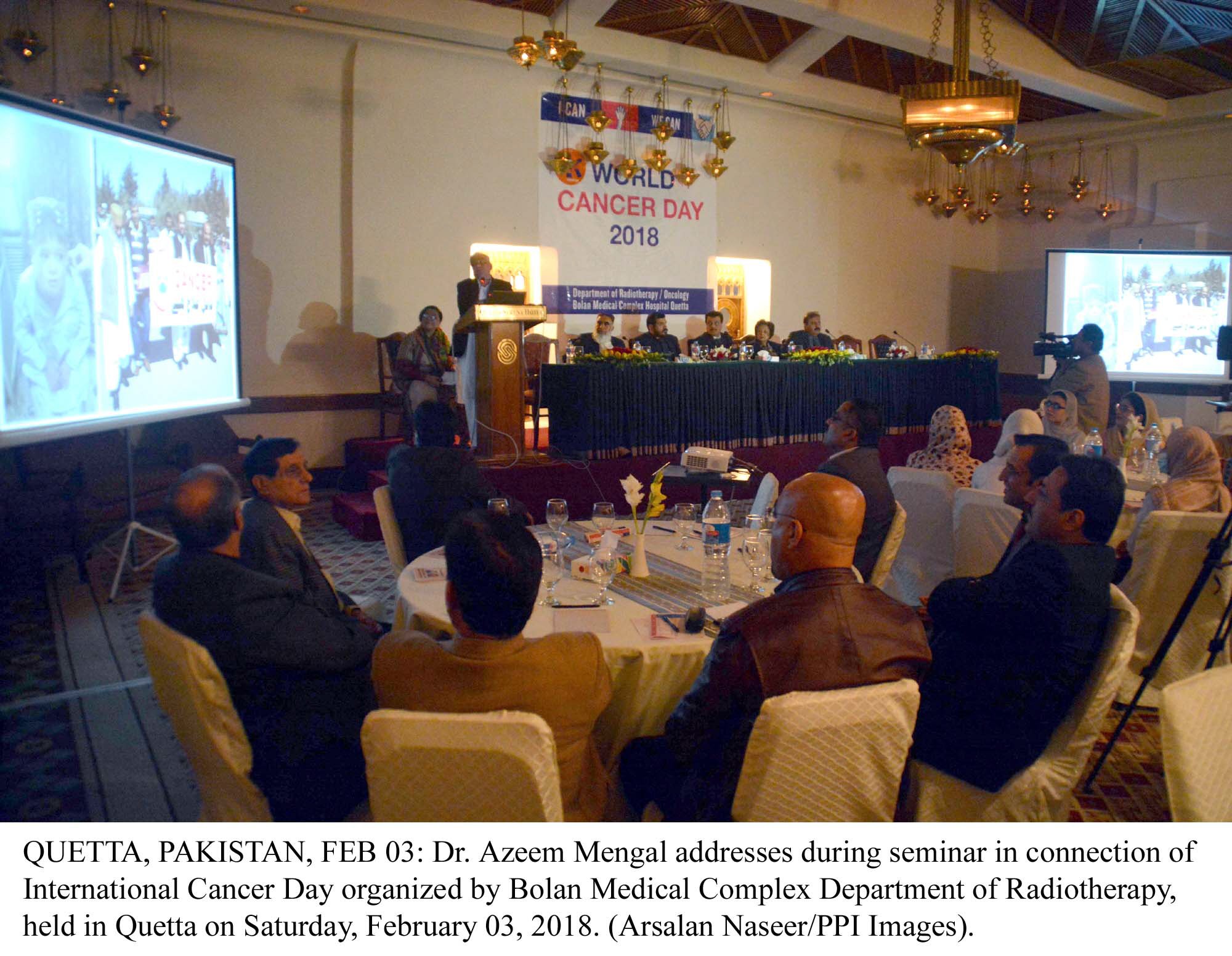 ---
QUETTA: As the number of cancer patients, mostly women, in Balochistan reached an alarming level of 10,000 in three years, medical experts have pledged to construct a cancer hospital in the province.

"The percentage of breast cancer cases in the province is exceeding day-by-day," said Dr Khan Babur, Dr Zahid Mehmood, Dr Ashraf and Dr Shabbir Lehri while addressing an 'International Cancer Awareness Day' event on Saturday.

Minister out to put health sector in order

The speakers said, "One in every eight women is a victim of breast cancer and around 40,000 women annually lose their lives to cancer."

They cited late marriage as the reason behind breast cancer in young women.

Around 48,000 people, mostly women, lose their lives to different types of cancers annually in the country.

Civil Hospital, Quetta: Lack of facilities paint dismal picture of health sector

The disease has engulfed assets of a huge number of poverty-stricken people, but the province has no record of it.

Eight to 10 patients visit the ward comprising a few beds in Bolan Medical Complex, Quetta.

Chemotherapy machine, an essential, necessary component of the treatment is not available in the ward. Annual budget of Rs7 million is given to BMC cancer ward by the provincial government for the eradication of this life-threatening disease.

Zehri claims betterment in health, education sectors

According to medical experts, more than Rs1.5 million is spent on initial diagnosis of the disease while at least Rs20 million is required for complete treatment. Due to lack of awareness among the masses, unusual increase in the number of patients has been witnessed. Affected with cancer, the patients heading to Quetta include a vast number of Afghan and Iran immigrants.
COMMENTS
Comments are moderated and generally will be posted if they are on-topic and not abusive.
For more information, please see our Comments FAQ