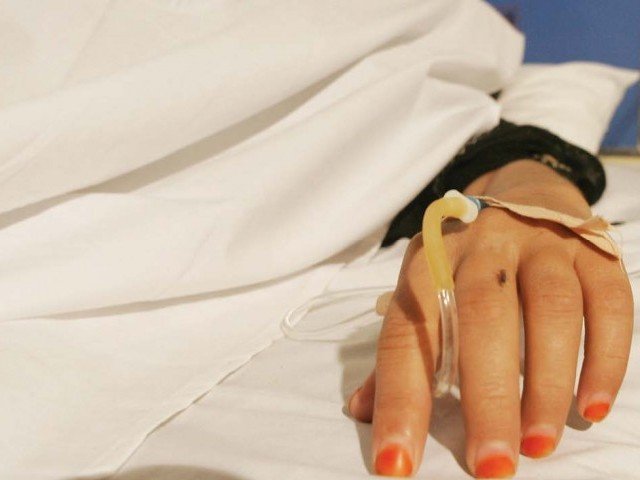 ---
ISLAMABAD: In what can be described as alarming statistics Pakistan is the seventh populous country with estimated cancer incidence of 148,041 new cases.

About 150,000 Pakistanis are diagnosed yearly with cancer. At least 101,113 cancer related deaths (48,449 men and 52,664 women), and a prevalence of 350,000 living cancer patients have been reported in the past 5 years. The age standardised ratio is more in females (128 women and 96 men per 100,000 populations respectively) Shifa International Hospital Islamabad Consultant Radiation Oncologist Dr Muhammad Farrukh Shifa said.

'New research resulting in targeted cancer treatment'

He was addressing the participants of an awareness seminar against cancer at Shifa International Hospital (SIH) on Saturday. Every year, on  February 4 World Cancer Day is marked, highlighting the health risks associated with cancer and advocating for effective policies to fight cancer. Discounted coupons for mammography were also offered to the female participants.

CDA Health Services Director General Dr Hasan Orooj said that being diagnosed with cancer is the worst scenario anyone could possibly imagine, but the best contribution is to continue the life with high spirits and motivation and helping others, who are striving to battle this disease.

"Beside role of government, healthcare bodies and other stakeholders, we as people and society can also play an important role for disease prevention," Orooj said.

He advised audience to live a simple life, consuming simple and healthy food and doing regular exercise to prevent cancer. Prevention and awareness can decrease overall healthcare cost of the country.

Hospital in Balochistan pledged as cancer spreads

Journalist Talat Hussain said that the true spirit observed on World Cancer Day globally is to cherish the efforts and motivation of the people who are fighting the menace of cancer.

Dr Farrukh said that cancer is the second most common cause of human deaths (12.6%) after cardiovascular diseases (15.1%) followed by road traffic accidents (9.7%), respiratory ailments (7.1%), and peri-natal conditions (5.4%).

SIH Consultant Oncologist Dr Ayaz Mir said there are more than 100 types of blood cancer. Of the three major ones are Leukemia (involves blood), Lymphoma (involves lymph nodes or glands) and Myeloma (involves bones).

Published in The Express Tribune, February 4th, 2018.