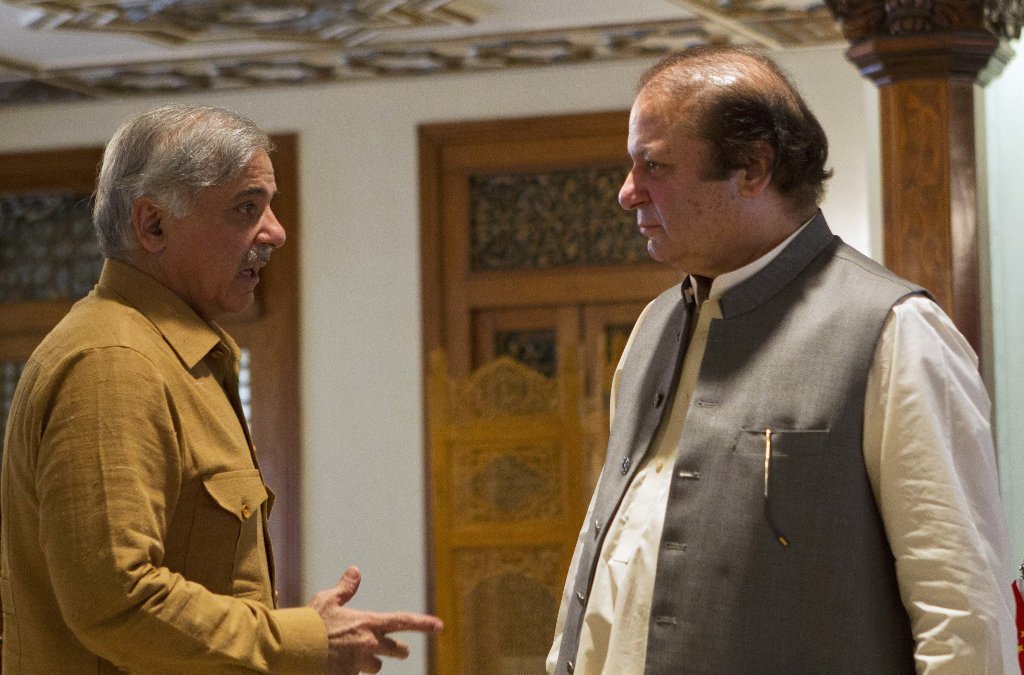 ---
LAHORE: Former prime minister and President of Pakistan Muslim League-Nawaz (PML-N) Nawaz Sharif visited the residence of his younger brother Chief Minister Punjab Shehbaz Sharif in Model Town to enquire about his health.

Other than his health, the two leaders discussed the current political scenario and senate elections that are around the corner during the meeting.

According to a statement Nawaz Sharif, speaking on the occasion, said, "May Allah Almighty give complete health to Shehbaz Sharif soon, so that he could serve the people with complete determination."

He said that the people of the province are also praying for his health.
Shehbaz said due to the blessings of Allah Almighty and prayers of the people of the province his health is much better now and he will restart serving the people with more determination and strength after full recovering.

Kulsoom Nawaz successfully undergoes fifth chemotherapy session in London

The Punjab CM is known for this exhaustive working routine and had taken three days off from work, on the advice of his doctor after suffering from severe flue and temperature on January 30.